WHAT SUCCESS LOOKS LIKE AFTER CHAPTER 13 BANKRUPTCY IN SAVANNAH
---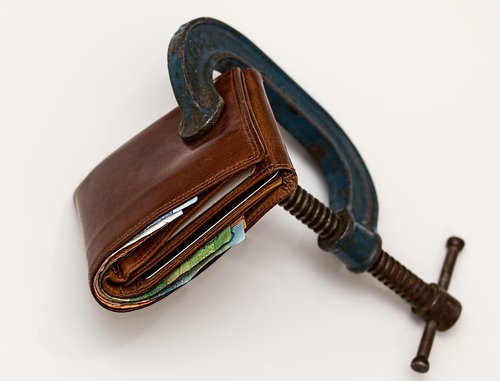 Filing for Chapter 13 bankruptcy in Savannah is a serious legal decision that is not for everyone, but sometimes individuals have no other option if they need to get out from under extensive debt and start fresh. Chapter 13 bankruptcy is the best option when the petitioner can qualify within the asset and liability allowances established by federal law. But, in Georgia, there are also additional rules of compliance when filing any bankruptcy request, and having an experienced and effective debt relief attorney can make all the difference in crafting a repayment plan that is feasible within your personal budget or devising a plan that could run the risk of not being completed. Chapter 13 bankruptcy in Savannah is a debt restructuring process that requires all debt that cannot be discharged to be repaid over a five-year term. Emerging from that repayment time period generally debt free with a solid credit rating and still in possession of your personal assets is always the focus of a chapter 13 filing. A successful bankruptcy filing will show a clear path to sound financial condition on a predetermined schedule. The following are steps you should take to achieve that financial stability and success:
Counseling
All bankruptcy petitioners are required to complete an approved credit counseling course within the six months time period before filing their request for Chapter 13 bankruptcy in Savannah. Most of the time, this is step one in the process, with the exception of consulting with a debt relief attorney who can advise a good course of action based on your personal situation (this action should always come first). Just like any other legal case, bankruptcy filings are often unique in some fashion based on family dynamics and the filer's asset-to-liability ratio. In addition, in Georgia, filers are also required to complete a debtor's education course as the repayment plan is finalized before all unsecured debt can be discharged.
Chapter 13 Repayment Plan Success
The success of a bankruptcy repayment plan usually depends on how well the plan fits into the filer's current financial budget. Chapter 13 bankruptcies can also include exclusive arrangements with creditors to restructure a particular debt, so all outgoing resources should fit well within the income level of the filing party, or parties, in the cases of married couples. The objective of overcoming a Chapter 13 bankruptcy is retaining as many assets as possible while paying off the debt on schedule and protecting your credit rating. Unsecured, discharged debt can be included in a Chapter 13 bankruptcy in Savannah, and the volume of the eliminated debt could have a negative impact on the filer's credit rating. Usually, reestablishing a good credit rating is a priority after a bankruptcy program is finished, but a reasonably structured repayment plan can ensure that credit is still available when the program is completed.
Professional Debt Relief Counsel
Chapter 13 bankruptcy filings can be very complicated. The success of your plan will often be determined by the advice of your debt counselor, the trustee, and your legal representative. In addition, there are multiple forms and financial records that must be provided as supporting documentation for your debt relief request, and following the professional advice of everyone involved can contribute significantly to the workability of your particular plan. The goal for everyone is an agreement that allows maximum repayment of debt along with a maximum discharge of unsecured liabilities allowing the filer to start anew after they emerge from bankruptcy. Professional debt relief attorneys like John E. Pytte can clearly help provide that success.
If you're suffering from Chapter 13 Bankruptcy in Savannah, GA, call the experienced legal offices of John E. Pytte. We can help you get your life back on track and be on your way to financial stability.