FAQ'S ON BANKRUPTCY | GEORGIA DEBT RELIEF BANKRUPTCY ATTORNEY SAVANNAH GA
---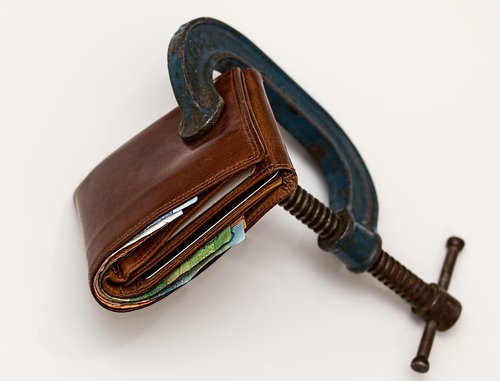 If you're considering filing for bankruptcy in Savannah, Georgia, you might be wondering how the bankruptcy process works or whether or not you need to invest in the added expense of hiring a lawyer. After all, you are already short on money- who needs the extra cost of having to hire someone to help? The following Bankruptcy Attorney Savannah GA FAQ should help:
What is the first step to filing bankruptcy?
The first step required by the law before you can file for personal bankruptcy is to obtain mandatory credit counseling. Once you are finished with this step, you or your lawyer can fill out the forms to officially file for bankruptcy. The most important form that begins the process is called a voluntary petition and bankruptcy schedules. This paperwork will require you to compile a list of your assets and debts, or the things you own and the amounts you owe. You will need to start looking through your bills to find out all the contact information of all of your creditors, also known as the people you owe money to. All of this information will be needed in order to get your bankruptcy process started. Before you file, you should carefully consider the pros and cons of hiring a lawyer. The only con of hiring a lawyer is having to pay one, while there are many pros to hiring an attorney.
Is the cost of hiring a lawyer worth it?
Contrary to popular misconception, lawyers for personal bankruptcies like Chapter 7 and 13 don't cost all that much. If you are considering filing a Chapter 11 bankruptcy for your business, you might have to pay a little more. However, your money will be well spent in the end, because your bankruptcy lawyers will be able to your case efficiently and swiftly to save you money down the road. The truth is that most people will greatly benefit from hiring a bankruptcy lawyer. The bankruptcy code is complicated for non-professionals to understand, which means that you might miss something important that could end up costing you a small fortune in the long run. The voluntary petition might seem like a simple form, but once you get started trying to do it yourself you might find yourself overwhelmed. Because bankruptcy lawyers file these same forms every day, they can easily walk you through the process quickly and fill out the forms for you after you give them the information they will need such as assets, debts, and creditor information. If you hire a lawyer, they can also attend hearings on your behalf so that you will not have to face creditors or take time off work to go to court.
Will every debt I owe be dismissed in bankruptcy?
Some debts cannot be cancelled out by a bankruptcy. If you owe on certain types of loans, like student loans or back tax payments, you will likely still have to pay that money eventually. Other debts like child support payments are usually not affected by bankruptcy, which means you will still have to pay.
Will I lose my house, car, or other property?
Depending on the type of bankruptcy you choose to file and the specifics of your case, you may be able to keep your home, car, or other personal property. The bankruptcy laws are formed in order to be fair to both creditors and the person who is filing bankruptcy. No one wants you to be forced to live on the street or be unable to get to your job, which is why the law allows a person to retain a certain amount of necessary assets. However, if you own an expensive luxury vehicle or a multi-million-dollar home, bankruptcy might not be the right choice if you prefer to retain that property. An experienced lawyer can advise you of things like this, especially the effect bankruptcy will have on your life, before you file.
Bankruptcy Attorney Savannah GA Consultations
The Tate Law Group helps people with different forms of bankruptcy, debt consolidation, repossession, foreclosure and rebuilding credit. Our law firm is experienced in handling Chapter 7, 13, and 11 bankruptcies. We are available to consult with you and handle your case in an affordable and timely manner. If its a bankruptcy attorney savannah GA you need, give us a call or click to the Georgia Debt Relief main page.