WHY GET A CREDIT REPORT?
---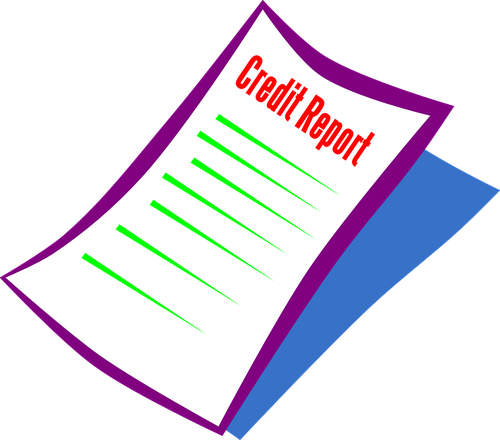 The Fair Credit Reporting Act requires that Equifax, Transunion and Experian provide you with one free report every year. The report is filled with important information, such as where you live, your payment history and bankruptcy filings. The credit reporting agencies can give this information to insurers, employers and landlords. Here are some additional information points about the Fair Credit Reporting Act and how you can a free report.
Question: How can I get my Free Report?
Answer: You can request a free copy of your report by visiting annualcreditreport.com. You can also call them and request a copy of the credit report. The phone number is 1-877-322-8228. Keep in mind that you can order your credit report from all three of the credit bureaus at the same time. You can also order your credit reports individually. Keep in mind that you can get a free credit report from each credit bureau every year.
A Note About Imposter Websites
Annualcreditreport.com is the only authentic website that will allow you to order a copy of your report for free. There are many other websites that allow you to get a free copy of your report. They may promise that you can get a free trial, but there are typically strings attached. For example, they may require that you provide your credit card information. Your card will be charged after the free trial is over.
What Information Will I Need to Provide?
Your social security number and date of birth are some of the key pieces of information that you will need to provide. You may also be asked how much your monthly mortgage is. You may be asked different information by each company.
Why Should I Get A Free Copy of my Report?
Your report has a lot of information. The information on your report could have a positive or negative effect on your ability to get a loan or mortgage. You also want to get a copy of your report to verify that the information on your report is accurate. It is extremely important to check your report before you apply for a job, buy a house or insurance. If there are erroneous entries on your report, which happens more often than you think, it's easily corrected with a phone call.
You can also check this information to verify that you have not been a victim of identify theft. Many people steal people's credit card information and social security card to steal their identity. They may also open accounts in your name. If they do not pay bills, then this will show up on your credit. This information may not only ruin your credit, but it can also have a negative impact on your ability to get a job.
Question: How Long Will It Take For Me To Get My Report?
Answer: You will have immediate access to your report if you order it online. You can also order it via phone. If you order it via phone, then it will take about 15 days for your order to process. You can also request a report via mail. It will take you about 15 days to receive your report.
Question: Is There Any Other Way That I Can Get a Free Report?
Answer: If you have been denied employment, a loan or a credit card, then you will be able to get a free copy of your report. However, you must request a copy of the report within 60 days.
Question: Does ordering a credit report affect my credit score?
According to Credit.com, there's a difference between a personal inquiry and one initiated by a lender or other commercial enterprise. The former is considered a "soft" request and has no impact on your credit score. A "hard" request occurs when you apply for credit and a third party is checking to see if you are a good risk. Checking your credit score and report can be a good way to actually raise your credit score over time.
Here at Georgia Debt Relief we encourage people to apply for a credit score and/or credit report either online or by phone from legitimate agencies. It can really help you see where you stand financially.