WHAT TO DO ABOUT YOUR UNDERWATER MORTGAGE
---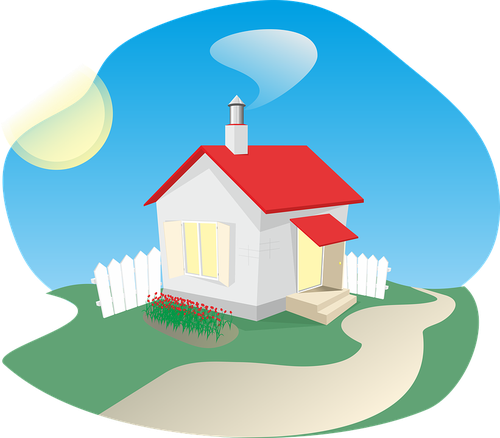 The term underwater mortgage describes a home loan for which the homeowners owe more than the appraised value of the property. For example, you purchased your home for $200,000 with a no down payment loan, and the market value has since dropped to $150,000 or lower. According to 2017 data from the National Association of Realtors, more than 13 percent of homeowners fall into this category. If you have an underwater mortgage, you will be unable to sell or refinance your home unless you bring money to the table. However, other solutions are available if you owe more than your home is worth.
Staying in your Home
Staying put is often the best strategy for homeowners who are underwater but still able to afford their monthly mortgage payments. If you plan to take this route, make sure that you are willing and able to stay in the home for a long time, since it might still be underwater five to ten years in the future. It's also important to ensure that you can afford maintenance on the home and any repairs that are likely to arise. In this scenario, plan to get your home reassessed, since a decline in value often means lower property taxes. Staying with the mortgage gives you a chance to at least break even in a few years when the market is better.
Refinancing
While homeowners who are underwater are typically not eligible for traditional refinance programs, they may be able to refinance through the federal Home Affordable Refinance Program (HARP). Eligible mortgage holders must be current on loan payments, live in the home as a primary residence, have a loan owned by Freddie Mac or Fannie Mae that was originated on or before May 31, 2009, and have a loan-to-value ratio greater than 80 percent. This means you are paying off a mortgage but have less than 20 percent equity in the home.
Loan Modification
In some cases, lenders temporarily or permanently lower the interest rate and/or monthly payment for homeowners who are underwater. Another federal program, the Home Affordable Modification Program (HAMP), accepts homeowners who are in danger of foreclosure, have a mortgage payment that equals at least 31 percent of their monthly pretax income, and have suffered a financial hardship such as job loss.
Short Sale
A short sale occurs when the lender agrees to allow you to sell your home for less than you owe on the mortgage. The remaining balance is forgiven in many states. However, it's important to consult with both a real estate attorney and tax professional to understand your local laws, since you may be required to pay taxes on the forgiven balance when you sell your home in a short sale.
Foreclosure
Some homeowners choose to let the bank foreclose on their homes, particularly if they are no longer able to afford the payments and are able to arrange another living situation. While this has a substantial negative impact on your credit score, it can also provide the chance to rebuild your credit if your home has lost significant value and no longer fits your family's needs. Keep in mind that with this scenario, you may be responsible for association fees, utilities, trash pickup, and other costs until the bank sells the home.
Bankruptcy
If you're underwater on your mortgage but want to stay in the home, other types of debt may prevent you from paying the monthly mortgage. Depending on your income, assets, debt, and other factors, filing for bankruptcy could erase or reorganize credit card and other debts so that you're able to afford the mortgage. Like foreclosure, filing for bankruptcy will negatively impact your credit. There are options if you find yourself upside down in a mortgage, so don't despair. Georgia Debt Relief is here to help, so contact us ASAP if you think you need advice on what to do with a home that you can't sell to pay off the mortgage.