WHAT QUALIFIES YOU FOR CHAPTER 13 BANKRUPTCY IN SAVANNAH?
---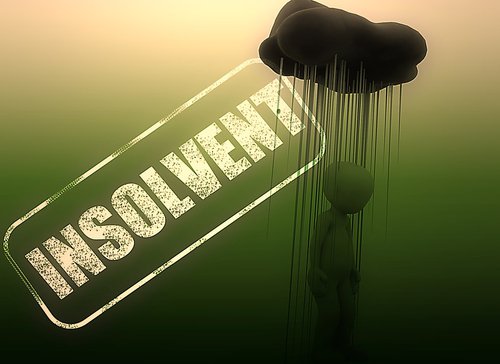 Filing for chapter 13 bankruptcy in Savannah offers some distinct advantages over a chapter 7 filing. There are, however, specific qualifications that you will need to meet before you will be eligible for Chapter 13 bankruptcy.
How Do I Achieve Eligibility?
Firstly, you cannot file for Chapter 13 if you are a stockbroker or a commodity broker. However, if you are filing as an individual, you can be a business owner - a partner, a CEO, a sole proprietor, etc. A business name cannot appear on the bankruptcy filing.
Secondly, to file for Chapter 13, your debts must be under a certain amount. The amounts are adjusted for inflation. There are two kinds of debts: secured and unsecured. There is a specific amount that your debts cannot exceed for secured debts, and a separate specific amount for unsecured debts.
You must also attend court-approved credit counseling as part of the filing process for Chapter 13 Bankruptcy in Savannah. If you have attended this counseling in individual sessions or in a group session, you are eligible for filing for bankruptcy.
What Constitutes Ineligibility?
If you have filed a bankruptcy petition - for any chapter of bankruptcy - within the past 180 days, and you willfully missed court, you will not be eligible for chapter 13 bankruptcy in Savannah. In addition, if a petition for bankruptcy within the 180 days beforehand was filed and dismissed after liens on property were discovered, you will be ineligible for chapter 13.
However, there are emergency situations where the eligibility requirements are adjusted. The requirements that change usually have to do with credit counseling. Under circumstances when the US trustee or bankruptcy administrator has decided that there are not enough approved agencies nearby for the counseling, the counseling is often dismissed.
Is Income a Factor in Eligibility?
Income is definitely a factor in your eligibility for chapter 13 bankruptcy in Savannah . This type of bankruptcy is all about paying off debts. There are allowed expenses and required payments that are subtracted from your total income. With the leftover money, you should be able to make payments, over a period of 3-5 years, to your creditors.
The purpose of a Chapter 13 filing is so that you can pay back certain debts in full, and pay back portions of others over a specified period of time. As with any bankruptcy filing, the plan will be approved - or confirmed, in legal terms - by a judge before you are able to begin paying back your debts.
In That Case, What Kind of Income Can be Used?
Due to the nature of this bankruptcy chapter, there are a variety of incomes that you could use to help pay off your debts. The list includes a regular wage and/or salary that you earn from a full time job, wages from a seasonal job, public benefits, royalties, rents, disability or workers' compensation, and pension payments. Child support, alimony, and Social Security benefits can also be part of this list of income that can be used to pay off debts.
Is There Anything Else I Need to Know About Chapter 13 Eligibility?
When you file for chapter 13 bankruptcy, your income tax filings should be up to date. Courts can postpone the proceedings of a bankruptcy filing if your taxes are not up to date. The four years prior to a bankruptcy filing are the years that the court is most concerned with when filing for a bankruptcy. In the end, failure to show transcripts or records of these filings will get the Chapter 13 case dismissed.
Once the plan has been approved, the dues will come from the payroll and the plan goes forward.
If you are considering filing for chapter 13 bankruptcy in Savannah, or you have questions about whether or not you are eligible, call John E. Pytte at GA Debt Relief; your debt relief expert.