WHAT QUALIFIES ME FOR CHAPTER 7 BANKRUPTCY IN SAVANNAH
---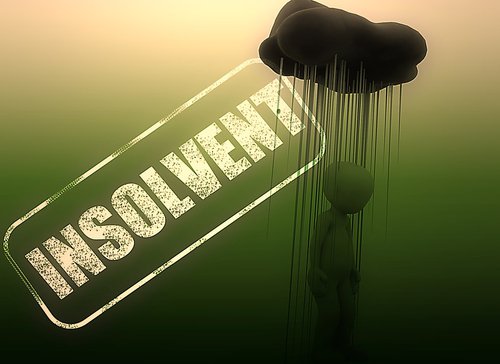 Filing Chapter 7 bankruptcy in Savannah can be more complicated than in other states, as the state of Georgia does not allow the petitioner to use federal filing exemptions along with the exemptions set by the state. Additionally, the median income is crucial to qualifying for a Chapter 7 bankruptcy. The state of Georgia adds an extra process of debt counseling before a bankruptcy petition can be completely processed. Assets and liabilities can also impact qualification for bankruptcy, and often extra financial information may be requested by the trustee in certain situations. It is vital to have a complete inventory of personal property and financial obligations beforehand because all debts you wish to discharge need listing on the original petition.
Prior and Post Financial Counseling
Bankruptcy petitioners in Georgia must complete a credit counseling course before filing and be able to prove the course was completed within the immediate six-month period prior to submitting the petition. The credit counselor must be from an agency that is certified by the U.S. Trustee in Georgia in order for the court to even accept your petition. This means that the filer should be serious and be prepared and educated in the process before the beginning of the discharge. The petitioner will then be required to complete another course in debt management upon emerging from bankruptcy before all debt can be legally removed. It is important to be prepared for this requirement when filing for Chapter 7 bankruptcy in Savannah.
The Means Test
The essential determination for qualification for a Chapter 7 bankruptcy is the income means test. Individuals who fall below the median income level are automatically qualified for Chapter 7 bankruptcy, but personal assets may be difficult to keep. The current median income for an individual in Georgia is $39,964, and a household of three is $55,711. These median income amounts go up incrementally based on the size of the household, so qualifying for Chapter 7 is assessed according to a sliding scale. Everyone else can file a Chapter 13 bankruptcy proceeding, which will also result in the repayment of most debt under a three or five-year plan based on disposable income. Only certain types of debt can be discharged under Chapter 7.
Prior Bankruptcy Filings
Some individuals file bankruptcy as often as possible, which is seven years according to federal law. There is no limit on the number of times debtors may file. However, a bankruptcy petition will be denied if the applicant has filed bankruptcy within the previous seven years. This can get complicated in certain situations, such as a married couple filing together when one spouse has filed personal bankruptcy in the prior seven-year period.
Retaining a Bankruptcy Attorney Matters
Bankruptcy filings can have serious limitations and often it is crucial to have representation from an experienced bankruptcy attorney. This attorney should be one who can help prepare your petition from the beginning stages and ensure that all of the legal requirements are met. John E. Pytte is that attorney, and he will not stop until he helps you get your life back on track. Many times in a case of Chapter 7 bankruptcy in Savannah having a solid legal counselor can be the difference in a successful discharge plan that allows the petitioner to keep as many assets as possible through individual negotiation or undergoing a process of total liquidation. The purpose of bankruptcy is a fresh financial start with as little credit rating damage as possible, and an effective financial counselor can provide this outcome.