UNCLE SAM AND FORECLOSURE
---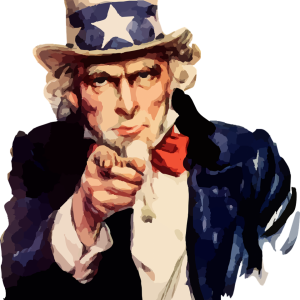 Many people find themselves struggling to pay their mortgage. This can be quite frustrating, but the good news is that there are many programs that can help if you are facing foreclosure. The Making Home Affordable Program is designed to help people avoid having their homes foreclosed on while stabilizing the country's housing market.
Homeowners are now able to get reduced loan rates and lower monthly mortgage payments. Even if one no longer wants to be a homeowner, they can still avoid having their homes foreclosed. There are also options for people who are unemployed or have a home that is worth less than what they owe.
Options That Will Help You Modify or Reduce Your Payments
Home Affordable Modification Program
The Home Affordable Modification Program allows you to lower your monthly mortgage payment to 31 percent of your pre-tax monthly income. This program allows people to drop their mortgage payments by up to 40 percent. In fact, 18 percent of homeowners were able to reduce their mortgage by almost $1,000.
Principal Reduction Alternative
This program helps people who owe more than what their mortgage is worth. It encourages investors and services to reduce monthly mortgages.
Second Lien Mortgage Program
If you had your first mortgage was modified under the Home Affordable Modification Program and the same property has a second mortgage, then you may be able to get a principal reduction or modification on the second mortgage.
Home Affordable Refinance Program
This is only an option if you are current on your mortgage. You can qualify for the some affordable refinance program if you are not able to get a traditional refinance because of the value of your home. The Home Affordable Refinance Program will help you get a more stable, affordable mortgage.
Help for Unemployed Homeowners
Home Affordable Unemployment Program
If you are having a hard time paying your mortgage because you are unemployed, then you may qualify for the unemployment program. This program allows you to temporarily suspend or reduce your more monthly mortgage payments.
Emergency Homeowners Loan Program
This program offers a deferred payment, declining balance bridge loan to homeowners. People can get a loan up to $50,000. The requirements can vary depending on your state.
FHA Special Forbearance
You may be eligible for this program if you are unemployed and do not have another source of income. An applicant has the potential to have their mortgage payments and interest accrual suspended for up to 12 months.
Managed Exit Options
Home Affordable Foreclosure Alternatives
If you cannot afford your mortgage and in the process of transitioning to more affordable housing, then you may qualify for the HAFA. You may be able to get a deed-in-lieu of foreclosure or short sale.
Redemption
Redemption is the period where one can redeem a foreclosed home after it has been sold. You will still have to pay the closing costs in order to get your home back. You will also have to pay all of the costs that were incurred while the home was being foreclosed.
Call Your Lender
If you are having problems making your mortgage payment, then it is best to contact your lender directly. Ask your lender about things that you can do in order to save your home. There are also organizations that can speak to your lender on behalf.
Georgia Debt Relief can help you navigate through all your options and find the best one for your situation. Call us to set up a fact-finding interview that can get you on the road to housing security.