TOP 5 WAYS TO AVOID CREDIT CARD DEBT IN THE NEW YEAR
---
Credit card debt can be especially dangerous during the holiday season. For many people, it is far too easy to fall into a trap of swiping the credit card while doing your holiday shopping. One of the easiest ways to get ensnared in this financial trap is to rely on store credit cards for buying gifts for everyone on your list. If you are concerned with possibly amassing credit card debt this holiday season and into the New Year, use these five tips to your advantage.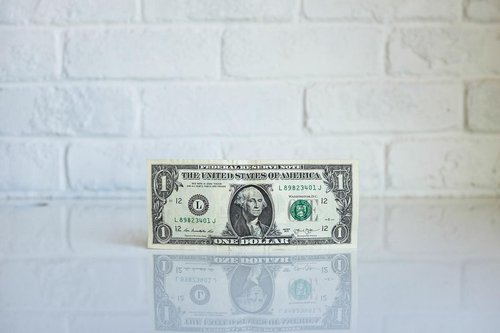 Obtain Copies of Your Credit Reports
If you are located in the Savannah, Georgia area, you will no doubt wonder how to fix my credit Savannah style. The first step toward doing that is to obtain free copies of your credit reports from each of the major three credit bureaus, Equifax, Experian and TransUnion. You are obligated to get your free reports once per year from each bureau by going to AnnualCreditReport.com or calling 877-322-8228. Avoid going to other websites that claim to offer you free credit reports because, sadly, they can be scams.
You can also rely on Credit Karma or Credit Sesame to see your credit report and credit scores.
Keep in mind that credit scores can range anywhere from 300 to 850 depending on the type of scoring method. Generally, a score between 700 and 740 is typically considered good.
Report Any Errors on Your Credit Report
After you have obtained copies of your free credit reports from each of the credit bureaus, you should thoroughly check them to ensure there are no errors. Look not only for erroneous data relating directly to your credit itself but for those in your basic information as well, such as your name, address, phone number and social security number. Surprisingly, many credit report errors involve basic information.
Thoroughly go over your credit cards, any outstanding debt and major purchases you have made. If anything looks wrong or suspicious, make a copy of it and highlight any of that suspicious information.
You should also get information that proves there are mistakes in your credit report, such as bank statements. Make copies of those as well so that they can be documentation included as proof for the credit bureaus.
Draft a letter to the credit bureau whose report contains any errors and explain what those errors are and include your proof along with the letter. You can send it via certified mail to ensure it gets there faster. Also, make sure to keep copies for your own records. The credit bureau has 30 days after receiving your letter to respond to you.
Correct Your Bad Habits
Even if there are errors on your credit report that have been dealt with, you must accept responsibility for any poor spending habits. One of the best ways to work toward repairing your credit and eliminating your credit card debt is to pay off any outstanding bills. You should also aim to pay them off on a timely basis. If you do fall behind in paying any bills, catch yourself up immediately. The biggest factor to your credit score is making payments on time. Additionally, you will want to aim to keep your balances low going forward. You should generally aim for using only 30 percent or less of your total available credit, which is known as credit utilization.
Avoid Applying for New Credit
Although it may be tempting to apply for new credit on occasion, you should avoid doing that. The more credit accounts you open, the more your credit report takes a hit due to new hard inquiries being made. Your credit score will decrease if you take out too many accounts within a two-year period. Stick with the cards you already have and resist temptation.
Get a Secured Credit Card
Finally, you might want to consider getting a secured credit card, especially if your regular credit card accounts have been closed. A secured card gives you the opportunity to gradually improve your credit because it works on your own money that you put down as a deposit. You also get to determine your credit line. For instance, many secured cards allow you to put a maximum of $300 to start and give you the opportunity to increase it over time and with responsible usage.
These are great ways to avoid the trap of debt going into 2018. Be smart with your credit card usage and be diligent with paying off balances and you will be in great shape for the New Year. If your credit card debt extends beyond just the holiday season though, you might want to consider getting professional help. Contact Attorney John E. Pytte for a free consultation today and he can give you a personalized plan for fixing your debt.