SHOULD I FILE BANKRUPTCY? | WHAT TO CONSIDER
---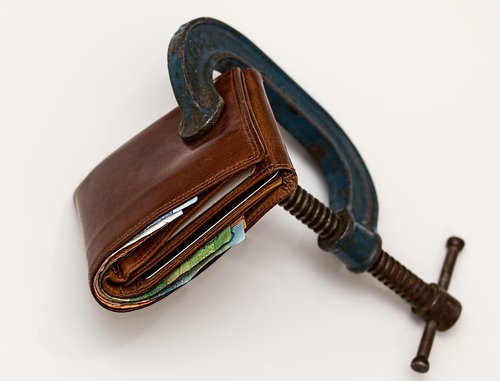 It's no secret that the economic situation in the United States has been a bit rocky over the past few years. The words foreclosures, layoffs and personal debt have become more familiar than we would like. Many people for the very first time in their lives have looked to bankruptcy as a viable option for managing their debt. The administrative office of the US courts reports that more than 1 million individuals filed for bankruptcy during the fiscal year that ended in September 2008. Have you asked yourself: "Should I file bankruptcy?" If so, you may want to consider the following.
Is Bankruptcy Right for You?
The answer to this question will vary depending on your financial situation. By definition, bankruptcy is when an individual owes more money than they can afford to pay back. Some questions to ask when considering bankruptcy include: Are you able to pay the minimum payment on your credit cards? Are bill collectors harassing you? Are you considering debt consolidation? Are you unable to pay for necessities without using a credit card?
If you find yourself answering yes to a few of these questions, you are in a position where you should at least be giving your financial situation some thought. A good way to accurately assess your financial situation is to create an inventory of your liquid assets. These would include vehicles, savings accounts, other financial accounts that do not include your checking account, real estate, etc. Then look at your bills and credit card statements and compare the two. If the value of your assets is drastically less than the value of your debt, bankruptcy may be a viable option for you. However, bankruptcy is not something to be approached lightly and is not a cure-all for debt.
What Types of Bankruptcy Are Available?
Individuals and small business owners have two primary options when it comes to filing for bankruptcy. They can file a Chapter 7 liquidation bankruptcy or a Chapter 13 wage earner's bankruptcy. Each one has its pros and cons.
With Chapter 7 bankruptcy, most forms of unsecured debt are discharged. A trustee will be named and will sell off any non-protected property and use these resources to repay creditors. In the case of Chapter 13 bankruptcy, creditors must be repaid in full or in part through a payment plan that is set up during the bankruptcy proceedings.
It takes about 3 to 4 months for a Chapter 7 bankruptcy case to come to completion, while it takes 3 to 5 years for a Chapter 13 payment plan.
Timeline of Proceedings
Individuals who file for Chapter 7 are able to keep the majority of their property. However, those who have assets or equity that are not exempt by the law may be forced to use those resources to satisfy their debts. With Chapter 13, no property is liquidated.
Chapter 7 bankruptcy requires the filing and preparation of a large amount of forms and negotiating delicate legal issues. In some cases, Chapter 7 can be filed without an attorney, although this is very rarely advised. Chapter 13 bankruptcy includes submitting a repayment plan to the court. In most cases, filing for Chapter 13 requires you to hire an attorney.
How Should I File Bankruptcy?
If after examining your financial situation you realize that filing for bankruptcy is in your best interest, then you must determine which type of bankruptcy to file. Individuals who have very few assets, are unemployed and who have a mortgage that is upside down will probably choose Chapter 7 bankruptcy. Individuals who have a significant amount of equity in their home, are employed, and are facing foreclosure usually opt for Chapter 13 bankruptcy.
Filing for bankruptcy can be a complicated procedure and one that can have long-lasting ramifications on your financial future. It is not a procedure that most people are qualified to do on their own. Bankruptcy can assist someone who is in financial trouble. Hiring a bankruptcy attorney can make the already complicated process of filing for bankruptcy much easier.
If you are thinking about filing for bankruptcy, don't hesitate to contact the law offices of John Pytte, your Georgia Debt Relief Specialist, for a free consultation at (912) 417-3872 or by clicking here.