SEEKING LEGAL ADVICE IN SAVANNAH OR HINESVILLE
---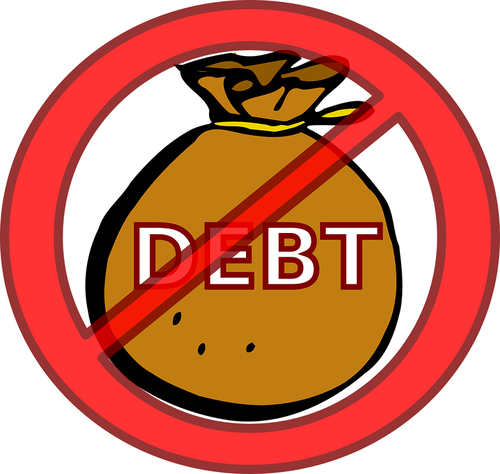 A considerable number of people in the state of Georgia find themselves in need of debt relief assistance. This includes men and women who live in/around Savannah and Hinesville. An experienced attorney like John E. Pytte can provide legal advice in Savannah or Hinesville about an individual's various debt struggles, and how to find a debt relief solution.
Debt Consolidation
When it comes to legal advice in Savannah or Hinesville with respect to debt relief, debt consolidation proves to be the best answer for some. Through debt consolidation, a person's multiple outstanding liabilities are combined into a single loan with one low monthly payment. Oftentimes a person pays less in interest rates when they choose the debt consolidation route.
Rebuilding Credit
Financial difficulties can significantly impair an individual's credit score. A combination of household loans, student loans, credit card bills, and medical bills can cause a person to drown in their debts. A qualified debt relief lawyer is able to assist in the development of realistic and effective strategies to rebuild credit in a reasonable period of time, so that individuals who are struggling financially are not tied to their debts and money troubles for life.
Repossession
An experienced debt relief attorney like John E. Pytte is also able to assist in preventing or ceasing repossession of property. More often than not, this involves a motor vehicle for which a consumer is behind on payments. However, it can involve other types of property as long as there exists a lien in favor of a creditor. Whatever an individual's repossession case may be, seeking the legal advice of a knowledgeable attorney can greatly alleviate some of their struggles. The attorney will suggest the best possible course of action to resolve repossession issues, be it declaring bankruptcy (chapter 7 or chapter 13), postponing repossession and allowing the individual to reclaim their property, or advising them to reorganize their finances and pay the minimum required debt owed on the vehicle after it is auctioned.
Foreclosure
Over the course of the past decade, many people in the United States, including Georgia, have faced foreclosure. Foreclosure is the process through which a home mortgage lender is able to obtain possession of an individual's home. This occurs when a homeowner is delinquent in mortgage payments for a set period of time.
A debt relief attorney is capable of assisting a person in preventing foreclosure proceedings as well as defending them in court if such a case should one be filed against the homeowner. In some cases, an attorney is able to negotiate a reasonable settlement for a foreclosure action that satisfies the needs of the lender and yet permits a person to remain in his or her home.
Chapter 13 Bankruptcy
If no other viable alternatives exist for one's financial issues, an individual may need to consider filing for bankruptcy. The bankruptcy process involves complicated laws and complex court procedures. This unfortunate reality emphasizes the need for a reliable and experienced attorney.
There are two different types of bankruptcy proceedings available to a consumer in the United States. Chapter 13 bankruptcy does not result in what legally is called a discharge of a person's debt. Rather, through this bankruptcy process, a debt repayment plan is developed so that the debtor makes a monthly payment to the Bankruptcy Court Trustee, which is then distributed between certain creditors.
Chapter 7 Bankruptcy
In some cases, a person's financial situation is so overwhelming that it is impossible for him or her to repay debt, even through a Chapter 13 repayment plan. In such a situation, legal advice in Savannah or Hinesville from an experienced attorney like John E. Pytte may lead an individual file to file for Chapter 7 bankruptcy.
Through Chapter 7 bankruptcy, most or all of a person's debts are discharged by the bankruptcy court. In other words, the individual will no longer be held responsible for these debts.
About a decade ago, Congress enacted more strict guidelines pertaining to how a person qualifies for Chapter 7 bankruptcy and how they may obtain this type of debt relief. An experienced debt relief lawyer with a background in bankruptcy law is able to explain the details, rules, and regulations of this process.