MEETING OF THE CREDITORS | CHAPTER 7 BANKRUPTCY, CHAPTER 13 BANKRUPTCY
---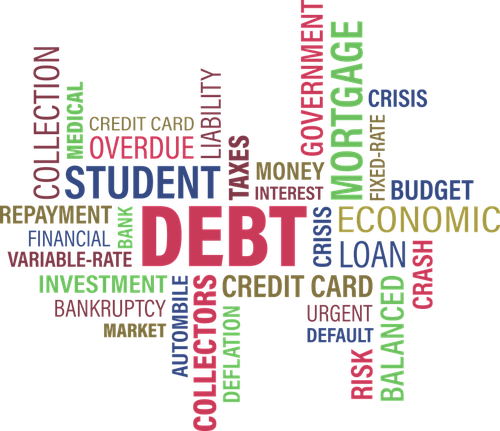 What You Need to Know About Your Meeting of Creditors
If you are facing overwhelming financial problems, a Chapter 7 bankruptcy or Chapter 13 bankruptcy offers you and your family a way to reorganize your finances so you can get back on track.
Everyone in America has the right to file for bankruptcy. This is a legal option that offers debt relief and for people who have accrued more debt than they can pay for or have had unfortunate events like unemployment or illness that has limited their ability to make their regular monthly payments.
File the Bankruptcy That Is Right for Your Situation
Consumers have two types of bankruptcy filing that they can file when they are financing financial difficulties. The first type is Chapter 13. A Chapter 13 bankruptcy is an approach that allows the consumer to renegotiate their debts and keep some of their assets, like their home, vehicles and other types of property. This type of filling is a way for people who still have an income to reduce their debts by working with their creditors to renegotiate the terms of their payment agreements.
The second option is known as a Chapter 7 bankruptcy. Unlike a Chapter 13 bankruptcy, this type of bankruptcy filing offers the consumer complete debt relief. People who qualify for this type of bankruptcy filing typically have little or no assets or limited earning capacity. These limitations prevent them from repaying their debts like credit cards, medical bills, car payments or mortgage payments.
If you are thinking about filing bankruptcy, but you are unsure which type is right for your situation, a lawyer can offer guidance on what type of filling is best for you.
Regardless of what type of bankruptcy is filed, you will have to complete paperwork that lists all of your creditors. This list will be used to notify all creditors about the pending bankruptcy. When creditors get this notification, you are granted an "Automatic Stay" that prevents your creditors from contacting you or pursuing any legal proceedings against you. This is why it is so important to document every creditor you can think of. Any creditors that are omitted from your initial paperwork can still seek full compensation legally.
An Automatic Stay protects you on many levels. If you are facing utility disconnections, you can not have your utilities turned off. If you are threatened with car repossession, the bank or financing company is not allowed to take your vehicle. If you are facing foreclosure, the bank can not legally continue with foreclosure proceedings. If you are behind on credit card payments, the credit card company is no longer allowed to call or mail you about making payments.
You will also be assigned a "trustee" that oversees your case. Your trustee is responsible for verifying the details of your filing, including your income, your assets, and your liabilities.
A short time after your paperwork has been filed with the governing court and your creditors, a meeting of creditors will be scheduled.
This meeting is typically held at the courthouse in your jurisdiction. This is a mandatory meeting for you. Other people who will be present include your lawyer and your assigned trustee. Representatives from your creditors may also be in attendance. In many cases, especially in Chapter 7 bankruptcy filings, none of them shows up to contest your filing. This is a relatively short meeting where you are asked a series of questions about your financial situation on the record. Once this meeting is held, your bankruptcy is in the conclusion stage and gives you some time to reorganize your finances ahead of a full discharge.