MAKE CHAPTER 11 BANKRUPTCY WORK FOR YOU
---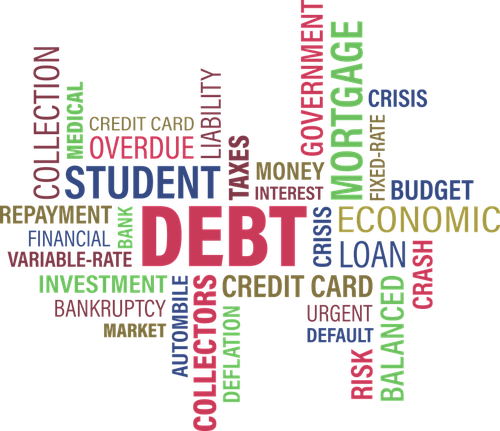 Bankruptcy is a legal remedy available to those who need to get control of their finances. The type of bankruptcy filed depends largely upon the type of assistance needed. Below is an overview of Chapter 11 bankruptcy and how it works.
What Is Chapter 11?
Chapter 11 bankruptcy is a plan developed to help reorganize debt. This type of bankruptcy plan is most often used by corporations and large businesses. However, individuals can also file Chapter 11. Small businesses with fewer than 500 employees also benefit from filing under Chapter 11 rules. However, the court may modify the filing if it sees fit. Many small businesses that begin by filing Chapter 11 bankruptcy, go on to have their plan changed to Chapter 7 or Chapter 13 This decision is made by the court if it feels the small business cannot do anything to turn a profit. Only businesses that have a good chance of being profitable in the future will have a Chapter 11 plan confirmed.
How Does It Work?
When Chapter 11 is filed, the petitioner is granted an automatic stay. This means all named creditors must stop their collection activity against the petitioner. Creditors may not file lawsuits, place property liens or filing foreclosures until future notice of the court. To be sure both the petitioner and creditors abide by the rules set forth in the bankruptcy, a trustee may be appointed by the court to supervise all activity. However, this is not the case in all Chapter 11 bankruptcy cases. In most cases, businesses that file Chapter 11 continue to operate as usual with no interruptions. After filing and plan approval, the business must operate under the supervision of the court and work to repay its creditors named in the plan.
Reorganization
Chapter 11 bankruptcy gives debtors a chance to restructure their debt, so they can better afford it. This plan does not excuse debts or eliminate them. Unlike other forms of bankruptcy, debtors may sell certain property that does not have a lien on it through a sale plan. Before a Chapter 11 plan is final, creditors are allowed to vote to approve or disapprove of the plan. All bankruptcy plans must be reviewed and approved by the court before being implemented. Aside from creditor repayment, a Chapter 11 plan and debt reorganization is designed to help the debtor become profitable. Therefore, they may be able to refinance loans to reduce interest rates.
Fees
The court charges certain fees in all bankruptcy cases. Some common fees include filing fees and administrative fees.
Confirmation
If a plan is reasonable and creditors do not have objections, most Chapter 11 bankruptcy plans are confirmed. Once a plan is confirmed any financial obligation that existed before the plan was implemented are discharged unless they are listed in the bankruptcy plan.
Discharge
As long as the debtor pays its creditors according to the Chapter 11 plan, it will be discharged successfully. However, problems may arise if all creditors are not paid on a timely basis. Discharge is decided by the bankruptcy court.
Filing Chapter 11 may be beneficial for both debtor and creditors. Most creditors agree to the plan because it is their best chance to have their money paid back while being supervised by the court. This plan also gives debtors a second chance at being successful in the future, which reduces the overall risk of starting a new business thereby encouraging economic growth.
Georgia Debt Relief is here to help you get a handle on financial risk and overcome any debt-related obstacles that are holding you back. Call us today to talk with one of our friendly professionals.