LIGHT AT THE END OF THE TUNNEL | MORTGAGE FOR BAD CREDIT
---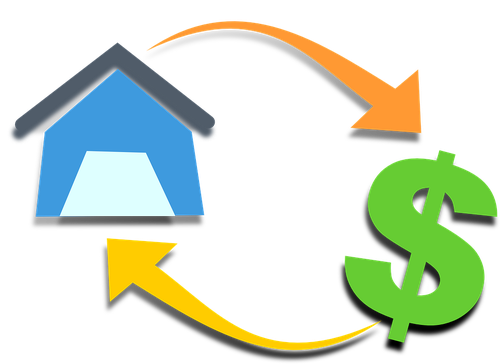 Mortgage Loans for Those with Bad Credit
Unfortunately, the fear of being denied has caused some potential homebuyers to not even bother going through the mortgage application process. The truth is that the vast majority of home lenders have some strict approval criteria, especially after the financial collapse that took place in the middle of the last decade. However, there are programs that are available to aspiring homebuyers with less than stellar credit. Most of these programs still require validation of income, and in many cases, an explanation of the cause for their low credit score, but they do provide a viable alternative to traditional mortgages.
Understanding the Process
It is always wise for anyone looking to obtain a mortgage for bad credit borrowers for the sake of purchasing a home to develop a lucid perspicacity of the application process. When a person understands the process, they are less likely to become overwhelmed or intimidated by anything that occurs during the process. A person's credit score will play a significant role in determining whether they are approved for a mortgage loan as well as determining the interest rate of the loan.
Although the credit score plays an integral role in the loan process, it is not the only criteria on which approval is based, meaning that a person or couple with bad credit can still qualify for home lending with certain lenders.
There may be some unique specifications and requirements to meet; however, the opportunity to receive the necessary funding is still present.
Be Vigilant and Diligent
It is important that when looking for a mortgage for bad credit borrowers as an alternative option for financing a new home that the individual take the time to perform due diligence in gathering the information that will allow them to make and educated decision in choosing a program that will work best for them. It is also important to be extremely vigilant during the selection process to ensure that they don't pray to unscrupulous lenders, and they are out there.
What Constitutes a Low Credit Score?
Whether a credit score is considered to be high or low, good or bad is actually a relative matter. Where one company may judge a person's credit rating on one set of score criteria, another lender may be more or less strict. A credit score is a number that is roughly between 300 and 850 that is used to summarize their credit worthiness.
The higher the score, the more a lender will be willing to extend credit to the borrower. Below, you will find the standard ranking matrix.
740 and higher = excellent

661 to 739 = good

601 to 660 = Fair

501 to 600 = poor

500 or lower = bad
Although it will be more challenging, it is possible to have a low credit score and still be able to secure affordable financing. According to a recent report, lenders in 2014 found themselves approving more loans with low credit scores. In fact, 33 percent of the loans that closed in 2014 were for borrowers who had credit scores below 700.
The first action that has helped people with low credit scores is that lenders were forced to relax their credit score requirements simply based on the market. What this means is that many traditional lenders will be able to offer loans to people with low scores, either through traditional lines or special financing programs.
FHA Loans
It is common for buyers with low credit scores to get FHA loans. When buyers opt for government-insured loans, lenders have a proclivity to be more lenient when it comes to credit score requirements.
Some things that will help improve the chance of loan approval with a poor credit score is the ability to prove that rent has been paid on time consistently for the last 12 months. Another major factor is the absence of the possibility of payment shock, which means that the individual's new mortgage payment is not so much greater than their current rent payment that he creates a shock or difficulty in making the payment.
One of the best things that a person can do is find a mortgage broker who has the capacity to find the best possible mortgage for bad credit for them. With patience and diligence, a person with a low credit score can still find financing for their home.