HOW TO REBUILD CREDIT | IT CAN BE DONE!
---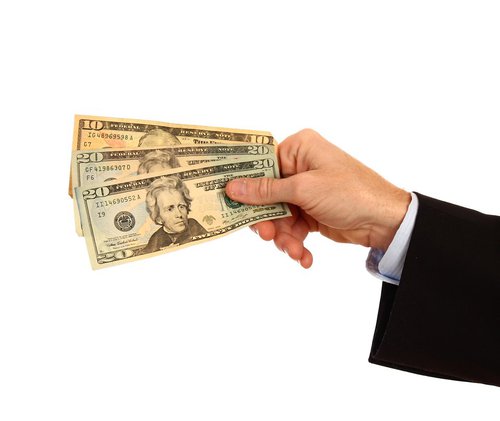 If you are in a difficult financial situation and you find yourself asking how to fix my credit, there are ways to make that happen. Deciding to file bankruptcy is one way to do that and it's a decision that shouldn't be taken lightly. In fact, it's such a big undertaking on your part that having expert advice from a Georgia attorney will be to your advantage. The attorney is aware of the bankruptcy laws that pertain to your state and can steer you in the right direction. The attorney will be able to answer your basic questions and the ones that have been bothering you for a long time, including how to rebuild credit.
That could be considered the secondary part of filing bankruptcy. Once you get yourself a discharge of debt from filing a Chapter 7, and your debt has been removed, you start fresh. However, your next step is how to figure out to stay debt free. If you revert back to your old habits of relying on new credit only to find yourself in financial trouble again, you haven't gained anything. Your attorney can advise you on this subject and how to avoid that. You will also learn how to rebuild credit.
Credit repair isn't impossible, but it does carry with it a willingness on your part to see that it happens. You need to be serious and go into it with the utmost dedication and responsibility. If you find you are able to do that, then the possibility of how to rebuild credit is real and it can be done. You won't have to ask yourself how to fix my credit, because the attorney will give you a step by step plan for you to carry out and make your way to a better financial future. That is the goal of filing bankruptcy, to get a chance once again to be financially responsible and learn the ways to stay financially healthy.
One way to help rebuild credit is to get a credit card that is specifically for those in your situation and prove to the credit card company and to yourself, that you are worthy of having this card, and all the expectations that go with it. Spend a small amount on the new card and make small, regular payments on time. The emphasis here should be the words, "on time", because that fact alone plays a major part in how you will be viewed as to your credit worthiness in the future. It's a good way to show that you can be responsible for your own financial matters.
Don't be tempted to get a prepaid credit card. That is, a card issued to you that requires a certain amount of money down before you use the card. These cards don't report to the credit bureau, so having one won't help you.
Learning how to manage your credit is the whole idea to gaining financial health. Always pay on time, don't buy what you don't need, don't let others use your card, etc. Ways such as this will help to rebuild your credit. You won't be asking how to fix my credit, you'll know. Not only will you know, but you'll be on your way to a financial place that you never thought was possible. With a little hard work and a promise to follow through on your part, you will find out firsthand that success is possible.
After following these steps, you will feel extremely proud of yourself knowing that your path to financial freedom really is at hand. You will be viewed favorably by credit companies and slowly be able to gain credit once again.