HOW TO BORROW WITH BAD CREDIT
---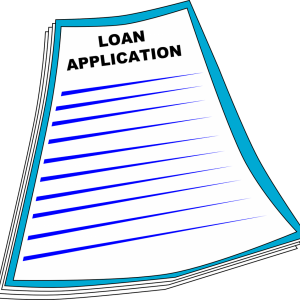 In many cases, the people who have bad credit are the ones who are in need of emergency funds. If you have a low credit score, then you may think that it is impossible to borrow the money you might need for medical bills, emergency expenses and home repairs. You may also believe that it is impossible to get the funds if you have been denied credit in the past. However, there are some options available if you are struggling with bad credit.
Home Equity Line of Credit
If your home has equity, then you can use it to secure a loan. This is risky because you are required to use your home as collateral. However, this is still one of the best options if you have bad credit. In order to get a home equity line of credit, your loan-to-value ratio must be at least 80 percent. Your lender will also look at your debt-to-income ratio and employment history.
Bad Credit Loans
There are loans that are specifically designed for people who have bad credit. However, bad credit loans can have very high interest rates and/or shorter payoff periods. That is why you have to be careful when taking out this type of loan.
Credit Union Loans
If you cannot get approved for a bank loan, then you may want to consider getting a loan from a credit union. It is typically a lot easier to get approved for a loan with a credit union because the standards are more relaxed. It is easy to join a credit union. In fact, the only requirement is many cases is that you reside in a particular area. Credit unions are not-for-profit, so you can get a loan with a better rate.
Cosigned Loans
If you have a family member or friend with good credit, then you may want to ask them to be a cosigner. However, it may not be easy to get a loan even if you have a cosigner. You have to convince your cosigner that you can pay back the loan even if you have bad credit. Keep in mind that if you do not pay back the loan, then your credit score and your cosigner's credit score will be affected.
Secured Loan
A secured loan allows you to get funding by putting something up for collateral. You can use your vehicle, home or other valuable property as collateral. One of the many great things about getting a secured loan is that you can qualify even if you have bad credit. You can also get a longer repayment period and lower interest rates.
Loan From Friend or Family Member
It can be difficult for you to ask someone close to you for money when you need it. This should always be a last resort. It is a good idea to get a written agreement if you decide to go this route. The agreement should state the amount borrowed, the payment due date, the duration of the loan and the payment schedule. You should only borrow money if you are sure that you can pay it back. Failing to pay the loan back can put a strain on the relationship.
How to Improve Your Credit Score
You should get a copy of your credit report so that you can start working on improving your credit score. You will not only be able to increase your chances of getting a loan, but you will also be able to get a loan with better interest rates.
Getting out of debt can be a difficult journey, but a worthy one. Contact Georgia Debt Relief if you are ready for a change. Our friendly staff is here to assist you with your desire to get rid of your indebtedness.