HOW TO AVOID FORECLOSURE
---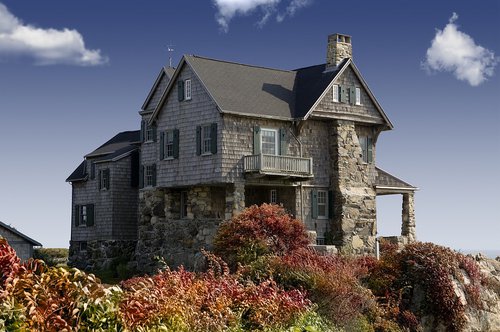 Most of us dream of making that final payment and actually owning our own homes. While this dream is attainable, over the last few years, an alarming number of people have lost their homes to foreclosure. Whether you have recently undergone a significant life change such as a divorce, or if the loss of a job has prevented you from making your monthly payments, don't give up before you've put up a fight. Foreclosure can make a large negative impact on your credit, and exploring your options on how to avoid foreclosure can help you achieve your long term goals while you overcome a short term problem.
Negotiate With Your Lender
If you've just missed a few payments, you're not necessarily in trouble yet. There are things your lender can do to help as you make attempts to get back on track. It's important to reach out to them as soon as possible as the potential solutions they can offer must be implemented before they take action. There are some things you should make sure to ask about when you contact them including:
Can I be granted forbearance? This arrangement considers hardships, and your payment may be reduced or stopped for a selected period of time. Keep in mind you will likely be required to make this up later on, and your best bet at being granted such an arrangement is if you can prove you have a bonus or other monetary gain coming up in the near future.

Can I receive a loan reinstatement? With this option, you can agree upon a date to make up your missed payments.

Do I qualify for loan remodification? If so, your lender will change the terms of your loan to make it easier for you to make your payments. For example, they may change an adjustable rate to a fixed rate.
Help From the Government
If there's nothing your lender can do to help you avoid foreclosure, you can turn to the government to see what kind of options they may have available. For starters, you may qualify for the Home Affordable Modification Program. This would apply if your situation was caused by a hardship that resulted in you missing payments and falling behind. If you aren't behind but fear you may soon be due to difficulty in paying your bill, you should ask about the Home Affordable Refinance Program.
Help You Can Count On
It can be difficult to keep up with the many options available when you see the potential for foreclosure in your future. Not to mention, rules and regulations are always changing, and you likely don't have the time or resources to keep up with them. If you're facing foreclosure, perhaps the best course of action you can take is to hire a foreclosure attorney in Georgia. They have the tools and skills to help you identify the most effective course of action.
Foreclosure can cost you a lot in the long run, and it can do significant damage to your credit. By investing in legal counsel now, you can save yourself a lot of stress and money later on down the road. Not to mention, they may even be able to help you keep the house you know as home and show you how to avoid foreclosure altogether.
If you live in Savannah or coastal Georgia and you are on the verge of foreclosure, reach out to an experienced bankruptcy and foreclosure attorney at Georgia Debt Relief. John E. Pytte has more than seventeen years of experience helping people like you avoid foreclosure on their homes. Contact our office in Savannah or Hinesville for a free consultation about how to avoid foreclosure today.