HOW DOES REFINANCING WORK?
---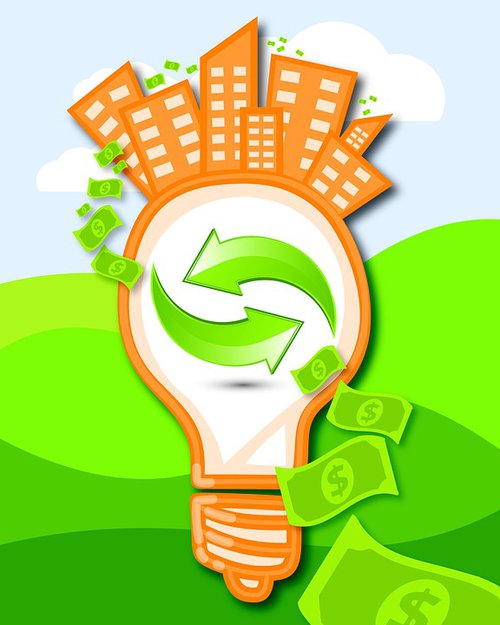 Refinancing one's mortgage is trading in an old loan for a new one with a fresh term and interest rate. One can choose to acquire a new mortgage from the bank that initially held their old loan, or refinance with a different lender. Whichever the case, the bank or lender that gives you a new mortgage normally pays off the old mortgage with a new one, hence the word refinancing. Most borrowers opt for new mortgages to exploit low interest rates, a shorter term for their mortgage, to change from an adjustable rate to a fixed rate loan, to cash in on home equity, and to consolidate debt.
Low Interest Rates
In the past, people considered a new mortgage worthwhile if it could lower the interest by 2%. Currently, a 1% reduction is an acceptable rate for those intending to refinance. Reducing the interest rate enables you to save money and boosts the equity of your home. It also reduces your monthly payments.
Short Term Loans
With low interest rates, homeowners refinance an existing mortgage for another one even though it has almost the same monthly payments, has a reduced term. For example, for a 25 year mortgage on a $85,000 house, a new mortgage reduces the interest rate from 9% to 5% and reduces the term by half to 12 ½ years with a slight modification of the monthly payments.
Adjustable Rates Vs Fixed Rates
In some cases switching from fixed rate mortgages to adjustable rate mortgages leads to lower interest rates on mortgages. However, due to the fluctuating of interest rates, this approach is not considered a good long-term strategy and works for homeowners who do not intend to live in their homes for over a few months. Converting to adjustable rates is deemed smart in falling interest rate situations. As the rate continues to decline, one pays lower interest rates and smaller monthly payments.
Cashing in on Equity and Consolidating Debt
Homeowners often target the equity in their homes to pay for big expenses like a child's college tuition. One of the justifications for this strategy is that the mortgage loan interest rate is lower than the interest rate of money borrowed elsewhere. Cashing in on home equity begins with an appraisal of the house. After the lender values the home, they consider the amount of money they will loan the homeowner. Finally, the balance of the original mortgage is subtracted from the value of the home and the balance is given to the homeowner. Many homeowners improve the conditions of their homes to increase the value and so that they can receive substantial home equity loans. However, in some cases, increasing the years on your mortgage loan is not a smart move.
Some homeowners refinance to consolidate debt. Replacing a high interest loan with a low interest mortgage may seem prudent but in the end, it could lead to more debt. A huge percentage of people with high-interest debt on cars, credit cards, or purchases normally slip into the same debt generating practices after they are afforded enough credit by a new mortgage. A debt relief attorney can help with these major decisions.
What to do before Seeking a New Mortgage
Before seeking a new mortgage, you need to consider how you will clear the loan. For example if you are using the home equity credit to renovate your house and increase its value, the revenue generated from the sale of the house is one way of clearing your loan. The next factor you ought to consider is the additional expenses that come with seeking a new mortgage. These include attorney fees and penalties for using home equity credit to repay your mortgage. Finally, you need to talk to different mortgage companies to determine the options available and those that work for you. It is also advisable to hire debt relief attorney to be able to maneuver through the legal terminologies and process involved with new mortgages.