HOW DEBT CONSOLIDATION AND BANKRUPTCY PROTECTION CAN HELP YOU SURVIVE
July 29, 2015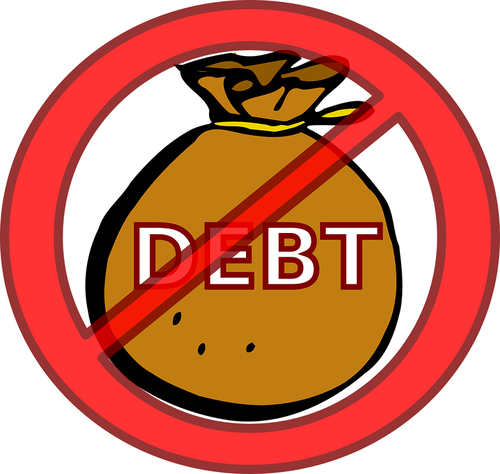 If your bills exceed your income and you are having trouble making your monthly payments, then you should take the time to learn about all the various debt relief options that may be available to you and your family. Although bankruptcy protection is an option that many consider, there many ways to avoid bankruptcy, foreclosure and repossession.
Debt Consolidation Helps People Get Out of Debt
Whether you have just started struggling to make ends meet or have been having problems paying the bills for a long time, there may be other options that can help you get out debt quickly. Debt consolidation is an extremely popular debt relief technique that the professionals use to help people get out of debt and take the steps to improve their credit score over time. Whether you have high credit card debt, loans or a mortgage that you are trying to pay off, you should take the time to consult with a debt consolidation attorney. In addition to helping individuals and families lower their payments and consolidate their debt into manageable monthly payments, an experienced debt consolidation attorney can help you do all of the following:
avoid foreclosure

avoid repossession

lower your monthly payments

lower your interest rates

negotiate a settlement

improve your credit score

file for bankruptcy
Debt Relief Helps People Deal With Many Different Problems
The longer people let their problems persist, the more severe the problems become. In addition to dealing with harassing phone calls from creditors on a daily basis, people who are struggling with debt are at risk of having their car repossessed and home foreclosed upon, but that is not all. People who have a large debt load often have trouble paying their rent and other necessities they need to survive. Once people realize they are having trouble managing their debt, they should take action. However, many people wait too long to contact an experienced debt consolidation or bankruptcy attorney. Those who wait too long often go onto accumulate hundreds to thousands of additional dollars in fees, charges and interest that they could have avoided completely.
Debt Consolidation and Bankruptcy Relief Are Two Options
If you want to learn more about debt consolidation and bankruptcy protection, then you should consider consulting with an experienced debt consolidation attorney who has the experience of helping individuals and families in your situation. Whether you decide to consolidate or file for bankruptcy, it is important to know that you do have options.
Filing For Chapter 7 or Chapter 13 Bankruptcy Can Help You Survive
Although bankruptcy is often a last resort for individuals and families, sometimes it is the only solution. Chapter 7 debt relief helps people get on with their life by allowing most people to get out of debt instantly. With the Chapter 7 option, people can usually have most of their debts discharged forever. In addition, Chapter 7 also helps qualified individuals and families hold onto the things they need to survive, including but not limited to their car and home. If Chapter 7 is not the perfect solution for you and your family, then Chapter 13 may be the best option. This solution is perfect for people who are past due on their car payments or mortgage. Chapter 13 can help people maintain the things they need the most. In addition, Chapter 13 is also designed to help people who are behind on payments get on track to paying off their debt entirely. To find out which debt consolidation or bankruptcy protection solution can work for you and your family, take the time to contact an attorney who helps clients by consolidating their debt and filing for bankruptcy.