GOOD AND BAD CREDIT CARD OFFERS
---
Many Americans find themselves struggling with the problem of credit card debt. When you owe large amounts of money to your creditors, especially when you have more than one debt, it can negatively affect your credit, leaving you with a bad score and bad reputation. Fortunately, there are some credit cards that can help you to gradually improve your credit. Generally, the best options for rebuilding or improving credit are cards that are secured. Over time and with responsible use of this type of card, you can move on to an unsecured card.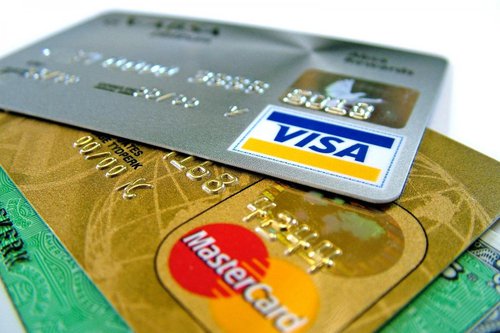 Here are some of good credit card offers for bad credit, as well as a few that are bad credit card offers that you will want to avoid.
Good Credit Card Offers
Capital One Secured MasterCard: One of the best aspects of the Capital One Secured MasterCard is that you have a choice of putting down a security deposit of $49, $99 or $200 to go toward your initial credit limit of $200. In other words, you don't necessarily have to put the maximum amount down. Most secured cards require a deposit that is equal to your credit line. After you have made your first five payments on time, you may become eligible for a higher credit limit without an additional deposit. There are also no annual fees on this card, which has a 24.99 percent APR.

OpenSky Secured Visa: The OpenSky Secured Visa is a good credit card that has no credit check. This means you can qualify even with poor credit. However, you must meet certain standards regarding your income. You don't need a bank account to get this card, which has a $35 annual fee and an APR of 18.14 percent.

Discover it Secured Card – No Annual Fee: The Discover it Secured Card has no annual fee and an APR of 23.74 percent. It may very well be the best credit card of all for individuals with bad credit. It allows you to get two percent cash back rewards on purchases of up to $1,000 at restaurants and on gas and one percent for all other kinds of purchases. If you responsibly use the card for eight months, you can be upgraded to an unsecured card.

Digital Federal Credit Union Visa Platinum Secured Credit Card: You must be a member of the Digital Federal Credit Union to qualify for this credit card. However, anyone who is a member can get the card, whether they have bad credit or excellent credit. Because this Visa is from a credit union, the APR is comparatively low at only 12.25 percent. There is no annual fee, but you determine your own credit limit through a security deposit that you make toward the card.
Bad Credit Card Offers
Certain credit cards seem too good to be true on the surface but include a number of hidden or not-so-hidden traps, usually in the form of fees. Due to those fees, they will not help when it comes to being better able to manage your credit card debt. These are some of the most notable credit cards to avoid.
First Premier Bank Credit Card: The First Premier Bank Credit Card has an incomprehensible $95 processing fee. Per the Credit Card Act of 2009, fees on any card within the first year of opening the account cannot exceed 25 percent of its credit limit. The APR is also a whopping 36 percent.

Horizon Gold Card: While this credit card claims to give users an unsecured credit limit of $500, it's important to read the fine print on the website extra carefully. You can only use the card at the Horizon Outlet online mall, making it virtually useless in the real world.

Credit One Cards: The Credit One cards should be avoided because the annual fee can increase considerably after a year and you may get no rewards. There are also complex rules on payments and credit lines.
It's important to get the right credit card no matter what your credit reputation. However, when you have bad credit, you have to research several good options so that you can improve it over time. Compare a few cards so you can ultimately decide on the one that will help you get back on good financial footing.
Georgia Debt Relief of Savannah, GA stays on top of all the latest information that helps locals like you get out and stay out of debt. There's a lot to know, so give us a call especially if you are experiencing any kind of pressure or stress from your debt load.