FREE CREDIT REPORTS
March 20, 2017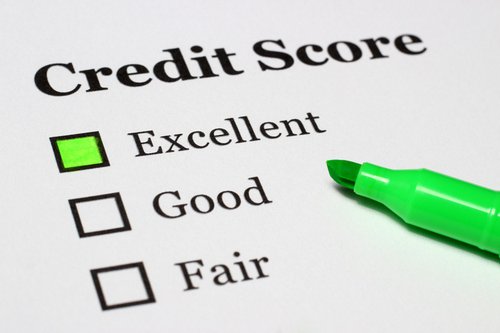 "Free" Credit Reports?
Credit reporting websites have devised a new marketing approach in order to comply with new federal laws. They are not advertising "Free Credit Reports" anymore due to complaints from consumers. However, many websites are advertising that they are offering free credit scores.
FreeCreditReport.com is one of the most popular credit reporting websites. It claims to supply people with a credit report for $1. They also indicate that the dollar goes to charity. The Federal Trade Commission, or FTC, has ruled that websites have "Free Credit Report" at the top of the page have to direct people to an authentic, government-approved website where they can get a free report.
FTC Ruling Covers Reports, Not Scores
Frank Dorman, a spokesperson for the Federal Trade Commission (FTC), has stated that the regulations do not cover credit scores- only cover credit reports. It is important to distinguish between a credit report and credit score. A credit report provides a detailed record of a person's record. The credit score is the three-digit number that is generated based on the information on the credit report.
Both the credit score and credit report are extremely important. Financial institutions use both of these benchmarks when they are deciding whether they are going to approve someone for a loan. Credit score and credit report are also used to determine a higher or lower interest rate.
Every consumer is allowed by law to access their detailed credit report to check for errors and keep up to date with their creditworthiness. According to the FTC website:
"You're entitled to one free copy of your credit report every 12 months from each of the three nationwide credit reporting companies. Order online from annualcreditreport.com, the only authorized website for free credit reports, or call 1-877-322-8228. You will need to provide your name, address, social security number, and date of birth to verify your identity."
Here are differences between "hard" and "soft" credit score or report requisitions. If someone is repeatedly applying for credit in a short amount of time, it makes sense that a red flag should wave for lenders and impact a credit score. Checking your own score or report is considered a "soft" inquiry and doesn't affect your creditworthiness at all.The FTC may review the website if it implies that a person can get a free report. Groups have complained about deceptive advertising in the past. Websites typically offered free reports as a part of a free trial; once the free trial is up, a charge will ensue.
Consumers often do not bother to read the fine print, and in many cases charges are buried in the long paragraphs that are onerous to understand. They do not know that they will be charged if they fail to opt out or cancel. Many consumers simply forget to cancel their free trial, which is what these bad-faith businesses count on for a profit.
FTC had reached out to CreditReport.com and TrueCredit.com, but they have not responded. Experian, which owns FreeCreditReport.com, stated that they have complied with the FTC's regulations in the past. They also stated that they will continue to comply with the FTC's regulations.
FreeCreditReport.com's ads were often seen on television. The commercials had people singing about their low credit scores and getting a free report. In April 2016, they stopped advertising free credit reports. However, they continued to offer consumers a free credit report with a $1 donation.
Free Credit Scores Being Sold
Credit scores have been sold to consumers for a long time. Experts encourage people to check their credit reports in order to ensure that the information is accurate. Credit reports are often reviewed by landlords, prospective employers and credit card issuers.
Equifax, Experian and Transunion urged the FTC to allow them to place advertisements on free site so that they can sell credit scores. Fourteen percent of people who viewed their credit report on a free website bought their credit scores.
FTC attorney Tiffany George asserts that even though the marketing only applies to free reports, the FTC will still be reviewing websites that offer free credit scores.
Deceptive Advertisement
Consumer Action, a San Francisco based watchdog group,has made it known that it is deceptive to advertise free reports when companies are actually charging people. She recommends that people pay attention to what companies are advertising and read the fine print.