FORECLOSURE DEFINITION | WHEN TO INVOLVE AN ATTORNEY
---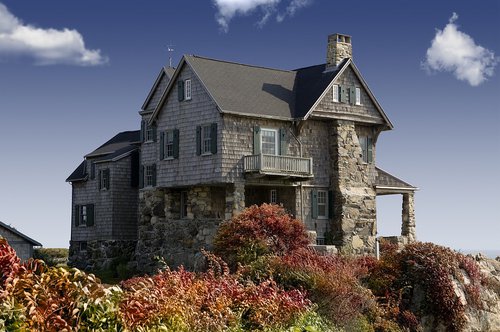 Are you a homeowner struggling against the possibility of a foreclosure? You have several decisions to make about your home before the foreclosure gets any further. Is it worth fighting the foreclosure? Is it worth paying an attorney to help you with the foreclosure? What are your options that might allow you to keep your home? Do you have a valid defense to the foreclosure? An attorney can assist you in some cases, you may just want to stay in your home so you need extra time during the foreclosure or while the bank is finishing it.
At What Point Should You Hire a Foreclosure Attorney?
Here are a few instances where you should think about consulting with or hiring an attorney -
You Want to Keep Your Home and You Have a Defense
If you think you have a valid defense to your foreclosure and you intend on keeping your home, you will definitely need an experienced attorney to help you. In most of the cases, the homeowners must raise the defense in court which you can do by filing a lawsuit or in response to your lender's lawsuit.
Every foreclosure case is unique and has its own complicating factors that will decide the case. Because of the complications in such cases, it is difficult for a homeowner to do it on their own without the help of a knowledgeable attorney. Cases that require the help of an attorney can include:
Proper foreclosure procedures were not followed by the loan serviceer: There are very state-specific foreclosure procedures the foreclosing party must follow. An attorney experienced with foreclosure and with your state's foreclosure requirements will be able to let you know if there were any procedural mistakes that would be important enough to allow a dismissal of the foreclosure.
The foreclosing party is unable to prove that it actually owns your loan: It is possible that your mortgage was bundled and securitized then determining that the foreclosing party is the actual owner of the loan can be challenging. An experienced attorney can also determine if you have a defense based on the foreclosing party cannot prove that they own your loan.
There were serious errors made by your loan servicers about your loan: When managing homeowners' accounts, loan servicers can make major errors including:
Misapplying your funds

Failing to credit payments correctly to your account

Charging you non-allowable and unreasonable fees
A knowledgeable attorney can review the payment history and help you discover if the servicer made any major errors to your account as a foreclosure defense.
Military Defense
There is special protections for active military service members who have rights under the Service member Civil Relief Act (SCRA). If a mortgage was taken out prior to going on active duty, the mortgage servicer cannot foreclose unless it receives a waiver from you or has a court order.
Loan Modification Help
If the bank is dual tracking your loan or even stalling the process, this is a violation of federal and other mortgage servicing rules. This needs to be dealt with prior to the foreclosure sale as it's difficult to get your home back once a foreclosure is complete.
Instances When You Don't Need a Foreclosure Attorney
During the foreclosure, you want to stay in the home

To gain more time in the home, you submit a loan modification application

To gain more time in the home or as an alternative to foreclosure, you use foreclosure mediation

No defense to the foreclosure

You don't intend to keep the home
Contact an experienced foreclosure attorney if you are facing a foreclosure and would like to know about your options and need a foreclosure definition Savannah GA. An attorney can review your mortgage documents and help you get the best possible result for your case.