FORECLOSURE ATTORNEY SAVANNAH : ESCAPING FORECLOSURE
---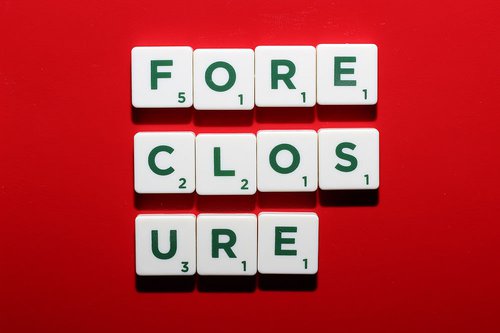 The housing market in 2016 saw the lowest number of active foreclosures since 2006, and 55 percent of them originated between 2004 and 2008. Foreclosure starts in 2016 were down 78 percent from its peak level 2009, and the process from beginning to end takes an average of 803 days. This is a little over two years of stress and uncertainty that a homeowner will go through to figure out if they will be able to keep their home. The process is long and difficult, but it is possible to get out of it and keep your home.
When you obtain a loan and purchase a home, the lender uses the home as security in the event you were to default on the loan. If a default occurs, the lender will begin the process of repossessing your home. The lender will go through the courts to have your "equitable right of redemption" (the right to reclaim your property by paying off all past due mortgage payments) terminated so that they can have the legal and equitable title to your home- more on that later. In addition to lenders, local governments, contractors, and homeowners' associations all have the power to repossess your home if you have not paid property taxes, a home repair bill, or homeowners' association dues.
Reasons for Foreclosure
There are many reasons why you may be in a position where you are going through a foreclosure. An increase in adjustable rate mortgage payments, a divorce, a job loss, or unforeseen medical expenses are just some of the reasons that may cause you to miss payments on your mortgage. No matter what your situation is, it is important for you to stay in contact with your lender to let them know what is going on. They may have payment options that may work for you.
Putting You On Notice
Before your house is auctioned off, you have the right to pay your mortgage and become current. During the first two months of missed payments, your lender will contact you to see what issues you are facing and to see how things can be resolved. If you miss a payment on the third month, you will receive a "Demand Letter" or a "Notice to Accelerate" letter. This letter will put you on notice that you have 30 days to make your loan current. If a payment to make your loan current isn't made by the end of the fourth month, then your file will be sent to the lender's attorney who will put your house up for sale. If your home is sold, you may ask for a redemption period. You will then have a certain amount of time to pay the full balance of your mortgage and all fees that have accumulated on your account so that you can keep your home.
Get Legal Counsel
In this situation, it is important to work with a financial attorney who is knowledgeable about real estate and mortgages in your state. The best way to prevent your lender from selling your home is through litigation. Litigation will delay the sale of your home and give you more time to stay in your home so you can plan your future. If litigation is not the answer in your situation or you would rather move, then you can short sell your home. If you prefer to stay in your home, then another option is to file for bankruptcy if you don't mind the damage a bankruptcy will do to your credit and finances. No matter what your situation is, talking to a financial attorney will provide you with the counsel you need to make the right decision.