FILING CHAPTER 13 BANKRUPTCY IN SAVANNAH
---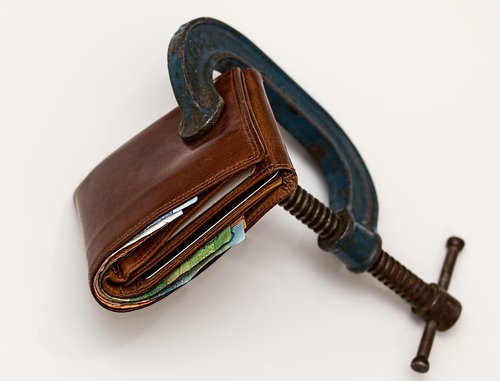 There are many Georgia residents who need debt relief. They don't want to file Chapter 7 bankruptcy; they just need a plan to help them pay back their creditors. These individuals are able to pay their debts if payments can be adjusted to their income. People in this situation seem to favor filing Chapter 13 bankruptcy. It is also called the "wage earner's" plan. This enables them to combine their debts and pay them using a repayment schedule mandated by the bankruptcy court.
Process:
When an individual has decided to file chapter 13 Bankruptcy in Savannah, the process after they file a petition with their local bankruptcy court. The petition must contain a schedule of liabilities, assets, current income and expenditures, unexpired leases, executory contracts as well as a statement of financial affairs. A certificate of credit counseling as well as a copy of the debt repayment plan that was created during credit counseling must be included with the petition. There must also be evidence of payment from an employer. A statement of net income received each month as well as any possible future increases in income must also be listed.
Repayment Plan:
When said individual qualifies for Chapter 13 Bankruptcy in Savannah, they propose a repayment plan that will take between three and five years to complete. The debtor will use current and future income considerations to propose the plan. This way, persons in debt can avoid foreclosure on their home, pay any back taxes and stop interest from accumulating on their debt. When the debtor completes their repayment plan, all of their dischargeable debt will be released. The amount a debtor is required to repay will be determined by a number of factors. The main factor is the debtor's disposable income, which can be determined by using the Georgia Means Test. This test determines if your income is higher or lower than the Georgia median income. If it is higher, you may qualify for paying back some of your debts through Chapter 13 bankruptcy. If your income is lower than the Georgia median income, you may have to file for Chapter 7 bankruptcy.
Not Qualified:
A person would not qualify for Chapter 13 bankruptcy if they were the subject of a prior bankruptcy petition that was dismissed during the previous 180 days. A bankruptcy petition can be dismissed if a debtor refuses to make mandatory court appearances. A bankruptcy petition can also be dismissed if a debtor has not followed orders from the court. The debtor will also be deemed "unqualified" if their previous bankruptcy petition was voluntarily dismissed because their creditors sought to obtain property, as debt relief, through a bankruptcy court.
Counseling:
Filing for Chapter 13 debt relief under the U.S. Bankruptcy Code requires you to receive credit counseling from an agency that is court approved. This must take place approximately 180 days before filing a bankruptcy petition. Counseling can be taken as an individual or as part of a group. When a debt management plan is developed during credit counseling, the plan must be filed with the bankruptcy court. There are exceptions to this requirement, however. For example, a U.S. bankruptcy administrator may determine that there are not enough approved agencies within a designated area that provide necessary credit counseling, and so the counseling requirement would become null and void.
Debt Discharge:
A person who has filed Chapter 13 Bankruptcy in Savannah is entitled to a discharge of their debt when all of the payments in their court-mandated repayment plan have been completed. The debtor must also certify that all domestic support obligations they had before the bankruptcy have been paid. A debtor must certify they have not obtained a discharge in another type bankruptcy filing within two years prior to their current bankruptcy filing. It must be shown that they have finished a court-approved course covering financial management. Prior to the discharge, a court must be sure that there is no other legal proceeding that could impact the debtor's homestead exemption.
Attorneys:
John E. Pytte has seventeen years of experience as a debt relief attorney in the Savannah and Hinesville areas. He is committed to protecting your rights and providing both support and solutions for your debt issues; whatever they may be.