FACING FORECLOSURE? HERE'S WHAT YOU NEED TO KNOW
---
Facing foreclosure can be a devastating experience, and certainly one you want to avoid at all cost. So what causes a family or an individual homeowner to lose a property in a foreclosure? Here's a look at some of those points to help clarify the foreclosure process.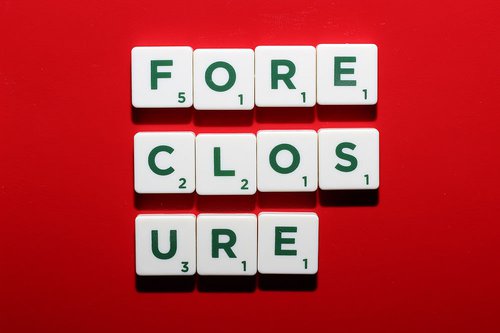 How Does a Foreclosure Come About?
So, what exactly is a foreclosure? This is a legal action that occurs when the homeowner falls behind on mortgage payments and the lien holder feels the only alternative is to repossess the property. The financial institution then has the legal authority to resell the property in an effort to recoup the sum still owed on the loan. The homeowner must vacate the property and forfeits any claims to ownership, once this process is initiated.
The concept of a foreclosure has been around for generations, but has evolved in some ways to become the process we now know today. Initially, ownership of a property immediately reverted back to the mortgage holder, usually the lending bank, without any possibility of reconciliation. That practice has been altered, so that, once a homeowner defaults on the mortgage, there's first an opportunity to work out a payment plan with the lien holder. In this way, the homeowner has an opportunity to retain ownership of the property and catch up on his or her back payments.
There are two main types of foreclosures in the United States, though there are other less common types as well. The first type is a foreclosure by judicial sale and is available in every state. In fact, most states require this method, because it requires the sale of the disputed property to be sold under the supervision of the court. This is done to ensure the funds raised from the sale of the property go to pay off the lien holders and financial institution. In this type of foreclosure, the status of the action as a legal proceeding requires all parties to be notified and offered opportunities to have their cases heard in public hearings.
Secondly, there's a foreclosure by power of sale, which doesn't require state involvement, allowing the lien holder to sell the property at its own discretion. The lack of involvement in the legal system makes this type of foreclosure more expedient and, when permitted under state law, is the preferred method by most financial institutions. The proceeds from the sale of a foreclosure again go to the lien holders first.
In both cases, any proceeds left over, after financial obligations to lien holders have been met, will typically go to the mortgagor. Generally, the mortgagor is the homeowner.
What Can I Do If I'm Facing Foreclosure?
In dealing with foreclosure in Savannah, there are some immediate steps you can and should take to help your situation. First, don't ignore letters from your lender, even in cases where you know you can't catch up on your payments. Instead, it's advisable to call the lien holder's Loss Mitigation Department. Explain your situation to their representative and have your financial information on hand. By being provided a detailed account of your income and expenses, they may be able to work out a payment plan that will help you avoid foreclosure altogether.
Additionally, do not vacate your home. This may be viewed as abandonment and may disqualify you from receiving further assistance. An alternative might be to contact your local HUD office and ask about approved housing counseling agencies in your city. The state has also instituted the HOPE program, which assists homeowners in keeping their properties. The service offers a 24 hour hotline and one-to-one in person counseling to educate homeowners about their options.
Finally, consider consulting a financial attorney to assist you in confronting the foreclosure. An expert who is well-versed in Georgia foreclosure law can look at your specific situation and offer you alternatives of which you may not be aware.
There are a number of resources known to experienced financial attorneys that can provide you with assistance, which will help you prevent the loss of your home. Contact Attorney John E. Pytte by clicking below for your free consultation today, and find out how he can help you avoid an impending foreclosure.