EVERYTHING YOU NEED TO KNOW ABOUT STUDENT LOAN FORGIVENESS
---
The average student loan debt is growing. That is why many borrowers are doing everything that they can to get rid of it. You have probably heard about the Obama Student Loan Forgiveness program. However, there is actually no program with that name. There are companies that will charge you a fee in order to sign up for an income-based repayment program. However, this is something that you can do on your own for free.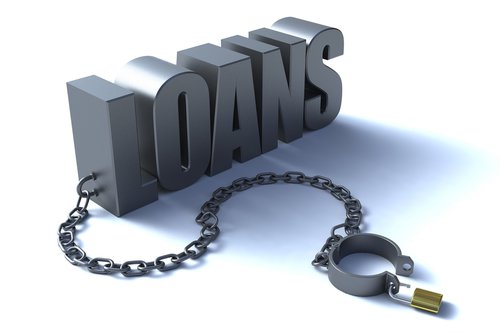 The Truth About the Obama Student Loan Forgiveness Program
There are advertisements that state you can qualify for a student loan forgiveness program. These companies try to get people to pay for services that they can actually get for free. In many cases, people are charged $1,000 for services that should $0. In July 2016, the First American Tax Defense was sued by the Illinois Attorney General. The First American Tax Defense was charging people $1,200 in order to access a student loan forgiveness program.
Even though there is no "Obama Student Loan Forgiveness Program," there are other programs that can help you. Many people have been able to get relief by consolidating student loans. Loan forgiveness, cancellation and discharge programs are also available. Some of these programs were indeed created by the Obama Administration.
Programs That can Help
You can get an income-driven repayment plan. There are four different varieties of these repayment plans including income-based repayment, income-contingent repayment, pay-as-you-earn and revised pay-as-you-earn. You will have to prove that you are experiencing a financial hardship if you want to apply for the pay as you earn or income-based repayment plan.
All borrowers can qualify for the revised pay as you earn and income-contingent repayment plan. If you have a balance left over after you have completed an income-driven repayment plan, then it will be forgiven.
You can also apply for Public Student Loan Forgiveness. Your loan balance can be forgiven after 10 years if you work for a U.S. government or a non-profit organization. You can qualify for the Teacher Student Loan Forgiveness if you are an educator. You can get up to $17,500 cancelled if you teach in a low-income school.
Additionally, you can get a Perkins Loan cancellation. You can get 100 percent of your Perkins loan balanced cancelled if you work in a public service job for five years.
Applying for Student Loan Forgiveness
You can go to Studentloans.gov or Federal Student Aid to check into all your student loan payback options. You will be able to save thousands of dollars by doing this yourself instead of hiring a company. More states are starting to investigate companies that claim to offer student loan forgiveness. States also provide resources for people who are interested in consolidating student loans or student loan counseling.
Take the Next Steps
Educating yourself about student loan scams will prevent you from becoming a victim of them. If you feel that you have been a victim of a student loan scam, then you will need to contact the Consumer Financial Protection Bureau. You will be able to help other people avoid the same scam by sharing your story.
In March 2017, the Student Aid Institute was shut down because they charged upfront fees. They also lied to people about the services that they provided. Paying extra fees can make it more difficult for people to handle student loan stress.
Any debt can be stressful if if seriously hampers your ability to perform basic daily activities. We're here to help. Georgia Debt Relief has been helping people get out from under their debt load for years here in the Savannah GA region. Call us if you need help with your debt!