DEALING WITH SAVANNAH DEBT COLLECTION AGENCIES
---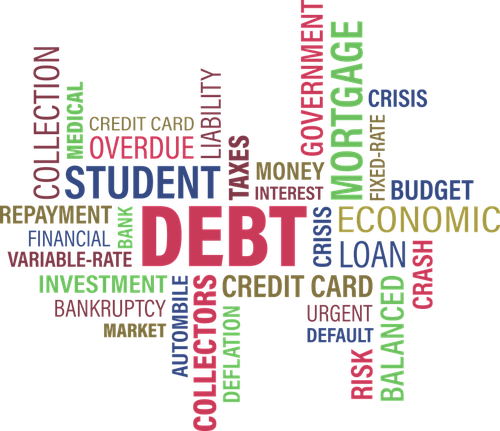 It is a sign of a weak job market that many families are finding themselves in debt. As the number of households in debt has risen, so has the number of Savannah debt collection agencies. In this post we will look at your legal rights when dealing with collection agencies by taking a look at the Fair Debt Collection Practices Act.
The Fair Debt Collection Practices Act (FDCPA)
If you are in debt, this law is your best friend! The FDCPA is a federal law that states what a debt collector can and, most importantly, cannot do when trying to collect a debt. The FDCPA states that a debt collector must:Identify themselves as a debt collection agency every time they talk with you. This includes phone calls, e-mail and regular postal mailTell you the name of the creditor they are collecting forTell you that you have the right to dispute the debt they are attempting to collectThe FDCPA also prohibits a collection agency from, among other things:Calling you before 8:00 AM or after 9:00 PM, local timeCalling your place of employment after you have told a collector that you cannot accept personal business calls at workUsing abusive or threatening languageUsing an auto-dialer or computer "robo-caller" to cause your phone to ring constantlyDeliberately misrepresent themselves as a law enforcement officer or a lawyerUsing a false label or address on a letter to hide the fact that the letter is from a collection agencyWhen dealing with collectors, you must remember to never do or say anything that means you are acknowledging your responsibility for a debt such as offering to make partial payments or some other method of payment. This will prevent a collector from using your words against you later on in a possible lawsuit to collect a debt.If a caller says that they are a collection agency and that they need additional information about you, get their phone number and then hang up! Since a legitimate agency will already have all the pertinent information they need, callers that ask for your personal information are probably identity theft scammers.
Hold Debt Collection Agencies Accountable
Many Savannah debt collection agencies like to intimidate debtors, You can turn the tables on collectors by using the same tactic against them! If a collector calls you, ask for the name of the company they work for and if they are authorized to collect in your state. They must provide you with this information. Use the information to check them out with the Better Business Bureau and your state's attorney general's office of consumer protection.You have the right to ask any collection agency to put the details of their claim against you in writing. By doing so you will send a signal that you are indeed aware of your rights and that their usual collection techniques are not going to work. This alone will at least cut down on some of their more annoying collection tactics.If a debt collector repeatedly uses any form of collection activity that is prohibited by the FDCPA, you have the right to sue the collector. If you are considering a lawsuit against a collector, it is best that you consult an attorney with experience in personal debt matters to gain a better understanding of your rights under both federal and state law.Always remember that you call always contact your local Better Business Bureau or your state attorney general to complain about collectors that are using questionable or overtly illegal collection practices! At the same time, you don't want to put your home or car at risk of foreclosure or repossession.
Georgia Debt Relief is here to help you with your debt, so if you have collectors calling you, talk to us! Our friendly staff are aware of the unsavory tactics of some Savannah Debt Collection Agencies and we may be able to reduce or eliminate your contact with them. We also specialize in helping people get out of debt which is a guaranteed way to keep debt collectors away!