CHAPTER 7 VS. CHAPTER 13 BANKRUPTCY
June 12, 2016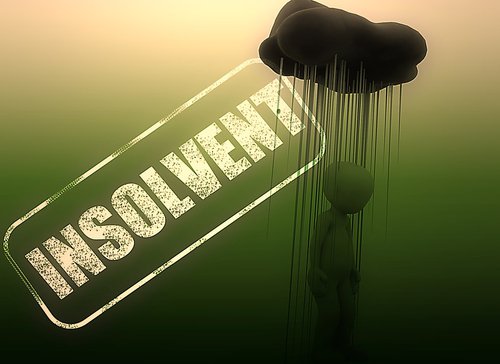 Consumers in Savannah have the option of two different types of bankruptcies, depending on the facts and circumstances surrounding the financial difficulty. A Chapter 7 or a Chapter 13 bankruptcy both serve essentially the same purpose, but there are distinct differences between the two. Before a Savannah consumer can determine whether a Chapter 7 or a Chapter 13 bankruptcy is appropriate to his or her circumstances, a basic understanding of both is necessary.
Chapter 13 Bankruptcy Savannah GA Versus Chapter 7 Bankruptcy
The basic difference between a Chapter 7 bankruptcy and a Chapter 13 bankruptcy finds its best expression in the differing manner in which these two cases ultimately are resolved. Through a Chapter 7 bankruptcy, a consumer obtains a discharge or liquidation of most, if not all, of his her debt. On the other hand, in a Chapter 13 case, a consumer maintains responsibility for most or all of his or her debt. However, in Chapter 13, despite maintaining ultimate responsibility for debt, obligations are reorganized to provide the consumer a means for which a reasonable monthly payment can be made to the bankruptcy trustee, which is then distributed to the individual debtors.
Chapter 13 Bankruptcy Savannah GA Payment Plan
When determining the court ordered payment plan in a Chapter 13 case, the court considers a number of factors. They include income, expenses and the nature of type of debts involved in the bankruptcy. In other words, a determination of the amount of money a consumer will pay on a monthly basis as part of a Chapter 13 bankruptcy is determined on a case by case basis.
Eligibility Requirements
Each of these two different types of bankruptcy have different eligibility requirements. In order to qualify for a Chapter 7 bankruptcy, a person must have disposable income that is low enough to pass what is known as the Chapter 7 means test. This calculation, performed prior to filing for bankruptcy, was part of a major revision of the Chapter 7 bankruptcy law in 2005.
In order to qualify for a Chapter 13 bankruptcy, a consumer must not have more than $383,175 in unsecured debt or $1,149,525 in secured debt. This determination is made before the filing of a bankruptcy petition.
Benefits Associated with Chapter 13 and Chapter 7 Bankruptcies
The primary benefit of a successfully completed Chapter 7 bankruptcy is that a consumer is able to obtain complete relief from all or most of his or her debts. In other words, he or she is able for the most part to start afresh when it comes to liabilities and creditors.
The primary benefit of a successfully completed Chapter 13 bankruptcy is that the indebted consumer is able to access a reasonable repayment plan. In addition, a consumer will not be forced to see property of different types sold to satisfy obligations to creditors.
Impact of Chapter 7 and Chapter on Credit Reports
Both types of bankruptcies have a negative impact on credit reports. They both will appear on credit reports for a set period of time- Chapter 7 stays on your report for ten years, Chapter 13 for seven.
Some bankruptcy attorneys suggest that a Chapter 13 bankruptcy has a less severe impact on a credit report because a person is actively paying off debt and creditors.
Timeframe to Complete Bankruptcy Process
As a general rule, a Chapter 7 bankruptcy is completed much faster than a Chapter 13 case. A Chapter 7 case, barring complications, typically can be completed in three or four months.
A Chapter 13 bankruptcy is not complete until the terms of the repayment plan are completed. The U.S. Bankruptcy Permits a debtor five years to complete the requirements of the bankruptcy plan. In fact, most Chapter 13 cases do take advantage of this five year period of time.
While you may have heard of Chapter 11 bankruptcy, you aren't likely to encounter that as a sole consumer. Chapter 11 has to do with corporations and partnerships.
If you think you might benefit from getting control over your debt, or are sick of creditors calling at all hours, try talking to one of the debt attorneys at John Pytte / GA debt relief today! Contact us by phone: or on the GA Debt Relief Savannah website.