BEFORE YOU GET TO THE OFFICE, WHAT DO YOU NEED? | DEBT RELIEF
---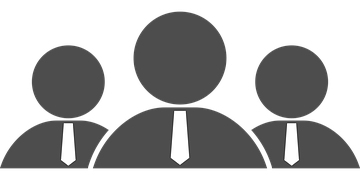 What to Bring for Your Initial Consultation With A Bankruptcy Lawyer
Recent recessionary times have prompted a growing number of Americans to seek permanent debt relief through court-ordered bankruptcy protection. While panic and desperation may be perfectly normal amid such acute crises, it is most important to keep a level head when external circumstances grow hectic.Toward those ends, a checklist of items to bring to your first consultation with a bankruptcy attorney is provided below.
Personal Identifying and Contact Data
The first thing the attorney and court will require is full documentation of your personal identity and current contact information. During the entire time your bankruptcy petition remains pending, you will frequently receive important correspondence from court officials and your legal counsel. It is essential to stay abreast of all developments and scheduled proceedings to avoid possible dismissal of your case on purely technical grounds. An especially vital piece of information to provide early on is Social Security number verification for all debtors listed on the original petition.
Financial Summary Snapshot
The next most crucial information you must provide is complete information about your current income, assets and outstanding debts. Gather your most recent bank statements, tax returns and creditors' billing statements, then organize those documents in chronological order. It's also a good idea to use Microsoft Excel or a similar app to create a basic spreadsheet that lists your current income sources and outstanding debts. Make a separate spreadsheet for your current bank account balances and approximate value of all assets you own.
Supporting Source Documentation
After making a complete list of your outstanding debts and assets, compile relevant source documents for each item. As the title implies, source documents include any paperwork generated during the initial transaction. Major examples include real estate deeds, automobile titles, financing contracts and bills of sale.
Create an Operating Budget
Whether you seek bankruptcy protection for a household or business, prepare a complete operating budget. Your budget should include actual figures or realistic estimates for all ordinary expenditures such as monthly rent or mortgage payments, utilities, auto loan payments and insurance premiums. Do not forget to include less frequent periodic payments for property taxes, membership dues and similar expenses.Assembling a realistic picture of regular income and outgo well in advance will repay huge dividends in time saved while preparing mandatory forms for filing with the court. Numerous detailed schedules and lists must be completed and timely filed with the bankruptcy court clerk. In addition, several different standardized addenda may be required, depending on the relative complexity of your case.
Proposed Revised Budget
It is prudent to prepare a proposed revised budget in addition to a current operating budget. This is especially true if you seek debt relief via a Chapter 13 or Chapter 11 debt reorganization plan. Unlike debt liquidation bankruptcy protection, a debt reorganization requires continued payments to the Bankruptcy Trustee for three to five years. As such, the court will require you to submit a comprehensive written revised budget proposal to assess whether income is sufficient to cover regular payments into your debt reorganization plan and ordinary living costs.
Prepare a List of Pertinent Questions
Those seeking court-ordered debt relief usually have many questions and concerns. To facilitate complete answers to such queries, write a list of anything you are unsure or concerned about. Two common areas of inquiry pertain to the length of time required to become debt free and legal consequences of major decisions that must be made at various phases of the process. Leave some blank space after each question to jot down related queries or additional relevant information that may arise during initial consultation with your bankruptcy attorney.