5 TIMES YOU SHOULD CALL A BANKRUPTCY ATTORNEY
---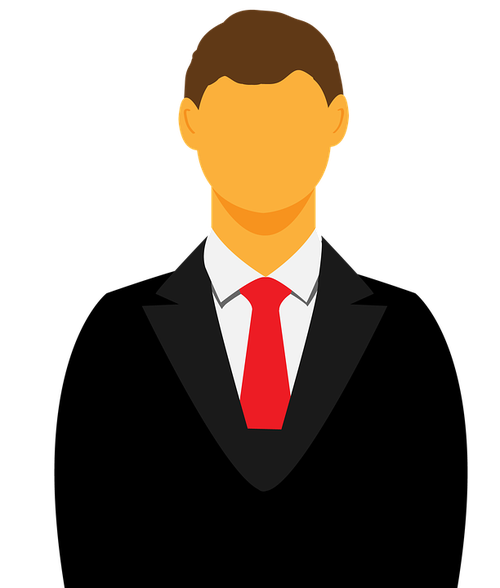 Let's face it: you probably aren't an expert on how to untangle yourself from an awful financial mess. You can be swamped with debt but not have any clue who to call. The answer may surprise you: a bankruptcy attorney. Experienced and knowledgeable on all the various aspects of financial distress, a bankruptcy attorney is essential to relieving your monetary anxiety.
The following are perfect times to give one a call:
You're Buried in Student Loan Debt
College: while an asset to your education and career it's also one of the biggest financial obstacles standing in your way. When you began, you may have thought taking out a student loan was no big deal; you'd be making MILLIONS after you graduated, right? Sadly, no. It's hard to start a career and begin saving for the future when you're swamped with paying back those student loans. You're still eating ramen noodles and borrowing your roommate's Netflix password, how can you be expected to pay those massive, monthly dollar amounts? While you're rocking in the fetal position, wondering how you can pay back your loans, there's an experienced bankruptcy attorney out there who knows all about Student Loan Forgiveness. To get out of student loan debt, give John E. Pytte a call - he'll know if you apply for this debt forgiveness, and can get you on the path to closing your debts, or even getting debt-free!
You're Falling Behind on Car Payments
Money is tight, and every time you get that monthly vehicle invoice, you cringe. You've got the rent or your mortgage to pay, utility bills, credit card bills, and now this? It can feel as if you're drowning under those car bills. You worry about vehicle repossession and how you will get to work or drop the kids off at school once you no longer have a method of transportation. Breathe. Call a bankruptcy attorney who can walk you through the process of vehicle repossession step-by-step. Bankruptcy attorney John E. Pytte has years of experience and can tell you how to avoid repossession, how to take matters to court when the process is incorrectly followed, and even how to get your vehicle back once it has already been repossessed. It's not the end of the road for you and your car financing. Call today to take back your life, and your vehicle.
The IRS is Saying You Owe Them Taxes
Nobody enjoys those frightening calls from the IRS that describe taxes you owe and haven't yet paid. That's the last thing you want to hear when you're already struggling with your finances. Maybe you forgot to pay your taxes; you've been stressed lately. Maybe you were unsure how to file your taxes and you made a mistake. Regardless of the situation, experienced bankruptcy attorneys like John E. Pytte have been explain business taxes, personal taxes, and tax law to people just like you, for years. He can show you where you went wrong and how to fix it. You don't have to, and shouldn't, go through this alone. Leave it to the pros like those at GA Debt Relief.
You Have A Depressingly Low Credit Score and Need A Loan
Your credit score needs some love. You're being denied for credit cards, loans, car financing etc. Maybe you don't even have a credit score, and you'd like to build a great one. Whatever the case may be, calling a bankruptcy attorney is a good idea. Not only can an experienced debt relief attorney give you options of how to resolve your current credit card debt in order to help rebuild your credit score, they can also give you peace of mind as they have helped many people in a similar situation to your own, resolve their credit issues. Your problem is valid, but a solution isn't out of reach. You may not be able to come up with a fix on your own, so call John E. Pytte to help you plan your attack on bad credit.
You're Drowning in Questions and Need Some Answers
Maybe you're in such financial distress, you don't even know how to classify your money problems. That's okay. Debt relief attorneys are knowledgeable and experienced in the vast areas that could be surrounding your monetary worries, and they can help you pinpoint the problem. More importantly, they can help you find a solution.
Call an experienced Debt Relief Attorney like John E. Pytte today: (912) 417-3872.