4 STEPS TO REDUCE YOUR DEBT BY CREDIT CARD CONSOLIDATION
---
Reduce Your Debt
Many people easily find themselves locked in crippling debt. When you are in this kind of situation, it can be overwhelming and even scary, especially if you don't know where to turn. However, there is a solution that can help to alleviate your debt. Credit card consolidation is one of the best options. If you are not familiar with it, it's important to learn all the details of how this option works to get you out of debt once and for all. Here are tips for debt consolidation.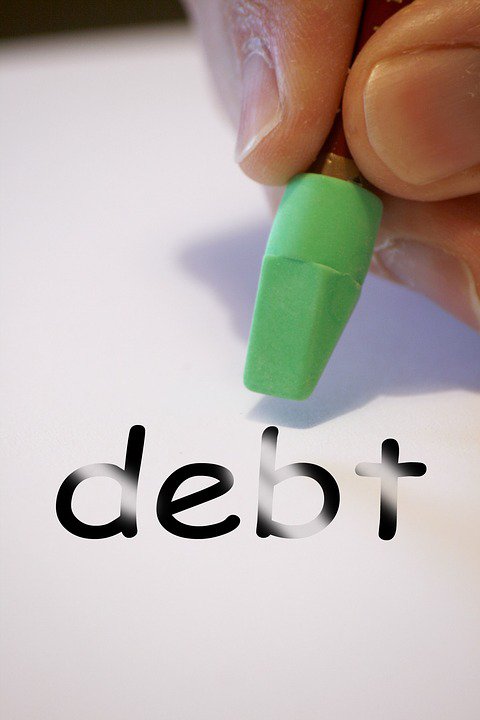 Continue Making Minimum Payments
While you are in debt and searching for relief options, you should continue making minimum payments toward that debt, if it's possible. Even if your payments are not drastically reducing your total debt, they can help to keep your accounts out of collections. It also helps to prevent pesky, harassing calls from debt collectors.
Contact Your Creditors
It's a good idea to contact your creditors and try to negotiate lower payments from them. Although this may seem like an impossible task, creditors will often be willing to overlook penalties and give you lower interest rates so that they can get their money back. Taking this sort of initiative tells your creditors that you are serious about paying back your debt, so they may be willing to compromise.
Explore Credit Counseling
First and foremost, you will want to look into consumer credit counseling. Credit counseling is a service offered by a number of companies designed to help consumers to sort out their finances and get out of debt. Check for a few different credit counseling agencies and look them up to ensure that they are legitimate and not scams.
A legit company should always be accredited by the Better Business Bureau.
Once you have located the right credit counseling agency for you, you must bring all of your financial information and documentation. A credit counselor will take a look at it to determine your situation and then create a debt management plan or DMP that outlines to your creditors how you will pay back what you owe. Typically, with the introductory appointment with a credit counselor, you won't have to pay a fee.
A debt management plan is in place to help you to finally pay back your creditors. Usually, they propose a lump sum of your total debt minus any interest rates and additional fees, making it easier for you to pay off. Creditors are usually willing to overlook these extra amounts simply because they want to be paid back what they're owed- they know that something is better than nothing.
Consolidation Options
Consolidating all of your debts into one lump sum amount can be a wise move. However, you should avoid getting a debt consolidation loan and instead look into credit card consolidation. A loan can put you even further into debt because it includes high interest rates that can result in a vicious cycle of debt. This is especially true for a secured debt consolidation loan, which is essentially a double-edged sword. In addition to being difficult to pay off, if you default on paying it back, you can lose an asset. This is because secured loans require some type of asset as collateral. If you default on paying the loan back, the lender can seize your asset, usually your vehicle or even home.
However, if you get an introductory zero APR credit card and transfer the balances from your existing cards onto it, it can be a great way to pay off a smaller debt. The total amount you owe is reduced and you can save hundreds, even thousands of dollars in the process. Avoid using this new card for purchases. Remember that the point is to be able to pay back what you owe at a reduced amount. And remember to factor in a balance transfer fee of a certain percentage of the transfer amount.
These are some of the best ways to go about paying back debt with credit card consolidation. Always explore all of your options for debt relief and don't be afraid to ask questions.
Georgia Debt Relief can help you find the best ways to settle your debts and stay out of the hole. Call us today with your questions!